Il diritto alla portabilità dei dati: rischio od opportunità?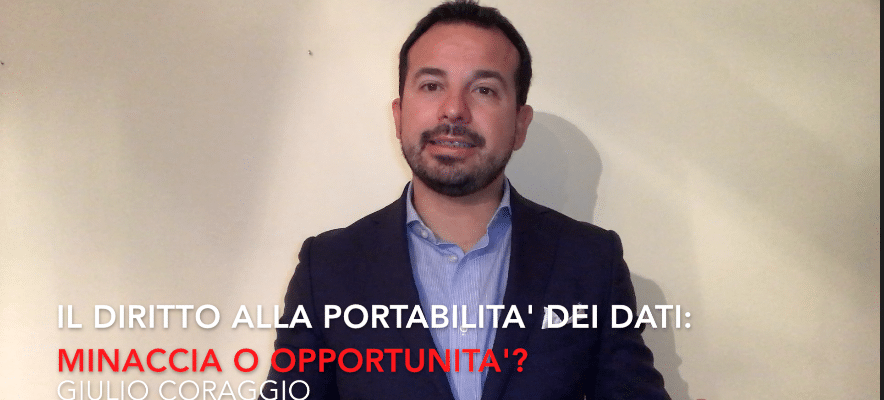 Il regolamento privacy europeo (GDPR) introduce il nuovo diritto alla portabilità dei dati personali che presenta complessità nella sua gestione, ma potrebbe rappresentare un'opportunità per acquisire market share.
Potete revisionare la mia serie di video sul Diritto al Digitale al link QUI e se pensate che questo video sia interessante, per favore condividetelo sul vostro social media preferito!
Follow me on LinkedIn – Facebook Page – Twitter – Telegram – YouTube – Google+
WRITTEN BY GIULIO CORAGGIO
IT, gaming, privacy and commercial lawyer at the leading law firm DLA Piper. You can contact me via email at giulio.coraggio@gmail.com or giulio.coraggio@dlapiper.com or via phone at +39 334 688 1147.