FinTech
Crowdfunding in Italy – ready to kick off!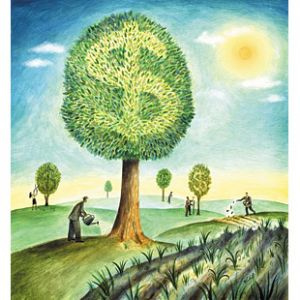 The regulatory framework necessary for the launch of the first Italian crowdfunding platforms is now completed with the resolution of the CONSOB, the equivalent of the US Securities and Exchange Commission, setting out requirements for companies running such platforms.
The last regulatory obstacle to the launch of crowdfunding platforms has been removed and the CONSOB has established the registry of entities managing crowdfunding platforms whose directors shall have not faced criminal sanctions and meet requirements linked to their professional skills. Also, some behavioral requirements have been prescribed in relation to the management of conflicts of interest, diligence in the management of the platform and equal treatment of the recipients of the offers. Likewise, strict transparency requirements shall be complied with in order to acknowledge investors of the type of investment and don't mislead them as to its terms also providing a withdrawal right to be exercised within 7 days from the order.
Regulations focus on the need to ensure a full understanding by investors – and in particular by those different from professional investors – of the rules of functioning of crowdfunding platforms and of investments in innovative start-ups, also providing general information on, among others, the risks associated to such investments and their tax treatment even testing their understanding through an ad hoc questionnaire. 
Finally, due diligence obligations on companies willing to raise funds through a crowdfunding platform are imposed on platform operators which for instance shall ensure that the By-Laws of the company provide the investor's right of withdrawal or co-sale of his participations (i.e. the rights usually granted through a drag along clause) in case of change of control of the company.
As mentioned in this post, it seems that crowdfunding represents a good opportunity in a country that – despite the current economic downturn – has seen a very large number of start-ups flourishing in the last year also boosted by the recent tax benefits introduced by the Government. According to the Venture Capital Monitor report, 55 new deals in seed and start-up capital have occurred in Italy in 2012 with an increase of 28% compared to 2011 and if it is taken into account that such investments occurred before the approval by the Italian Government of the tax benefits for innovative start-ups, year 2013 expects to be a very promising year for incubators, venture capital funds and start-ups.
It will be interesting to see which operators will take advantage of this opportunity and lead the market of crowdfunding platforms. 

Don't miss our weekly insights