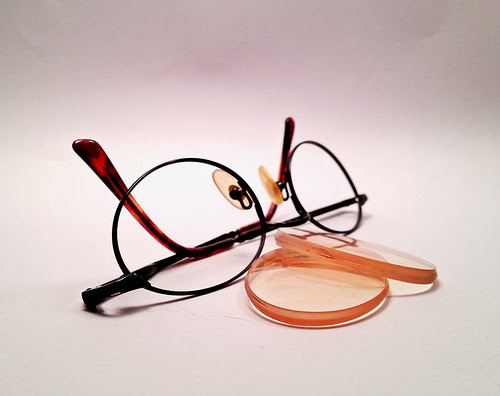 The future of Google Glass might also depend on the outcome of a trademark battle with an Italian startup that devised a product named Glassup.

In June 2012, Google had filed with the European trademark office applications for the registration of the words "Glass" and "Google Glass" in the category 9 relating to, among others, computer hardware, computer peripherals and wearable computer peripherals. The application had not been filed in class 25 relating to clothing, footgear and headgear since as it would have been certainly rejected because of the descriptive nature of the word.
However, if Google's application was going to be successful in relation to the word "Glass", they would have potentially gained an exclusivity right on all technologies applied to glasses which according to commentators would have been questionable.
But, in October 2012 an Italian startup named Glassup submitted an application before the Italian trademark office for the registration the word "Glassup" in the same class 9 referred above and in class 28 relating to toys. Indeed, such Italian company has manufactured a type of glasses allowing users to read incoming emails, text messages, tweets and Facebook updates. The product appears to be different from Google Glass, but the company might take advantage of being located in the country of fashion which includes also eyewear fashion companies such as Luxottica owning brands like Ray-Ban and Persol.
According to the press, despite the application for Google's registration of the sign "Glass" had received several oppositions and therefore it might unlikely to be successful, Google challenged Glassup's application requiring them to withdraw it, otherwise they would have opposed to it. However,
Italians are famous to be stubborn and apparently Glassup did not give up regardless of Google's requests and we will have now to see the decision to be taken by the Italian trademark office on Glassup's trademark application.
The outcome of such dispute might be relevant for the entire industry as it might create a precedent on the trademark registrations relating to technologies applied to traditional products on which commentators deem argueable that any company can obtain an exclusivity right. However, some also argues that a similar issue might be raised with reference to top level domain names such as .book, .food or similar.
What is your view on the above?

F

eel free to contact me,

Giulio Coraggio

, to discuss. Also follow me on

Twitter

and become one of my friends on

LinkedIn

.

Don't miss our weekly insights