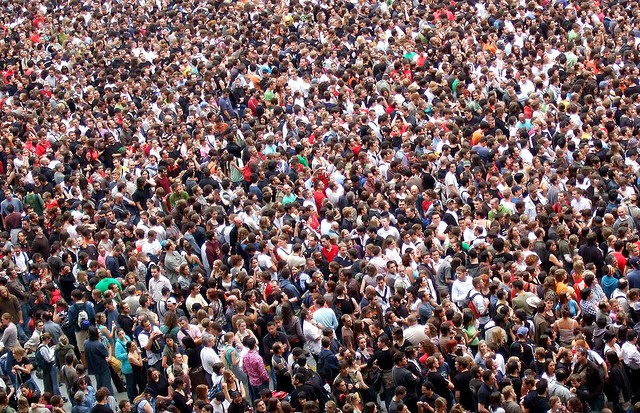 After having debated about wearable technologies, special rules for foreign franchisors in Italy and 3D Printers à la mode, in this fourth post of the fashion-dedicated series, celebrating the Milan fashion week, my colleague Sara Balice will discuss about the new frontier of the fashion industry marketing communication: social media.We are living in a "social" world – to paraphrase that popular song of the 80's. And the fashion industry is increasingly adopting social media as a marketing platform to reach their customers online and to promote their brands. But is it all safe or are there legal risks to be considered?
For example, one of the hottest topic is whether a fashion company, managing a page on a social network, a blog or a forum where customers can share opinions and comment e.g. on the latest fashion collection is liable in case such comments are offensive or infringe third party's right. On such matter, the Italian Supreme Court clarified in some decisions that online forums and blogs are mere discussion areas, where any user is free to express his own opinion, and cannot be considered similar to online magazines for which a strict liability of the editor is prescribed. 
However, some judges seem not to share the same view: in a recent decision, the Court of Varese (Italy) held that a blogger was liable of the defamation carried out by one of its users posting a comment on his blog since a blog administrator has the "availability" of his website, which entails a liability also for the contents published by third parties therein (see here for details) and this approach has been recently followed also in relation to a case involving comments on a Facebook page. The same principle could be applied to a fashion company managing a page on a social network if a user posts disparaging opinions about a competitor and be relevant in terms of unfair competition. 
Another debated issue concerns fashion blogs. The online generation is increasingly turning to the web to get answers on fashion. As a consequence, fashion bloggers have become increasingly influential and many companies try to create a commercial relationship with them. However, a risk exists that this kind of activity may be considered hidden and non-transparent advertising, which is not permitted by the law. Indeed, advertising must be clearly recognizable and any form of subliminal advertising is prohibited. A violation of such rule may entail a liability for unfair commercial practices and misleading advertising with fines up to  € 5 million. 
Going further, it is settled case law of the European Court of Justice (Interflora v Marks & Spencer, Case C-323/09; Google v. Louis Vuitton in Joined Cases C-236/08, 237/08 and 238/08) according to which the usage of a competitor trademark as a selected keyword in internet paid referencing service is not allowed – and the proprietor of the trade mark is entitled to prevent it – where that use affect the functions of the trade mark. But can we apply the same principle apply to hashtags? 
Hashtags are also becoming a new search engine tool for user generated contents posted by consumers to social networks and a new opportunity for business. The 2.0 consumer is smart and is not easily influenced by marketing strategy. On the contrary, he trusts more his friends and real experiences. Therefore, posting a picture on a social network with a new dress can have a great value for the fashion industry. In this respect a first issue is whether the usage of hashtags mentioning competitors' brands to advertise some products might be considered as a trademark breach. 
Also, companies like Olapic and Chute, are creating new tools to scan hashtags on social platforms and find images of branded products being worn by real people in the real world. Those images can then be posted by the companies owning the relevant trade marks on their sites to inspire other customers. An interesting  great idea, but legal risks must be considered: for example, if a user posts materials covered by copyright, or images depicting a friend without permission, then both the uploader and the website could be held liable for infringing third parties' rights.
We will keep you posted of the developments, and in the meantime feel free to contact me, Giulio Coraggio, to discuss. And follow me on Twitter, Google+ and become one of my friends on LinkedIn.
Image courtesy of Flickr by James Cridland

Don't miss our weekly insights