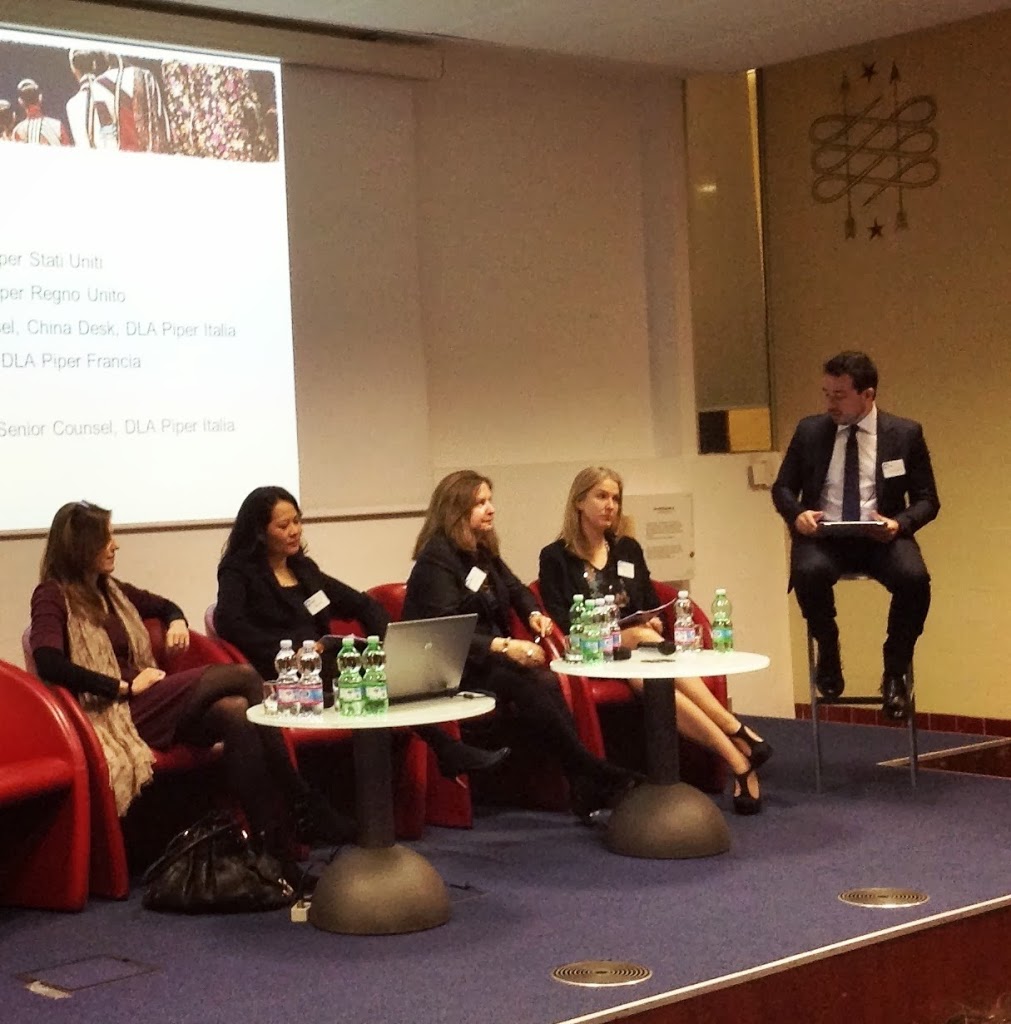 € 1.3 bn is the value of sales from Italian fashion websites in 2013 with an increase year by year of 30+% and considerable potentials for further growth since it represents only 20% of the total value of the Italian B2C e-commerce sector. These are some of the topics together with wearable technology issues impacting on the Internet of Things covered in the very interesting #Fashiononline event that took place in Milan (Italy).
Lots of topics have been discussed during the event but below are the 5 main giveaways:
1) 
Connective commerce is a reality
A lot of brands are quickly recouping the lost ground. Benetton, for instance, is fully integrating on-line and off-line experiences, and their digital advertising investment is above 50% of the total advertising spending worldwide.
2) (F)Blogs remain an issue
There is a general awareness that certain bloggers or fashion influencers may be paid, particularly if any such influencers acquired a celebrity status. In certain jurisdictions, there are specific sanctions for (undisclosed) sponsored blog posts, but the main risk is that a blogger or a brand might lose its credibility if its conduct is challenged. Transparency is the number 1 rule even if some flexibility applies in the US for payments through the granting of gifts rather than cash.
3) There are no "free rider" jurisdictions on e-commerce 
The implementation of the data protection and consumers regulations also in countries like China obliges companies willing to approach a new jurisdiction to become aware and comply with local regulations. Notwithstanding that there are many different options on how to better tackle a new country depending on the size and needs of the company.
4) The fashion sector might lead Italy out the financial crisis
Fashion is the only sector where exports exceed imports in Italy. The turnover of e-commerce clothing websites represents though a small portion if compared to the traveling websites, but with the 350% mobile commmerce growth in the last years, the future appears promising.
5) Wearable technology issues due to privacy regulations
Stringent European privacy regulations might represent an obstacle to the growth of wearable technologies if compared to the freedom granted in the US. However especially after the recent scandals in the US, it might occur that European data protection standards will become the benchmark in most western countries and therefore cannot be ignored.
I cannot summarize here all the topics discussed but please let me know whether you want a copy of the presentation from the University of Milan and of the review of major legal issues in the e-fashion sector drafted by the offices of my firm. Also feel free to contact me, Giulio Coraggio ([email protected]). And follow me on Twitter, Google+ and become one of my friends on LinkedIn. 

Don't miss our weekly insights