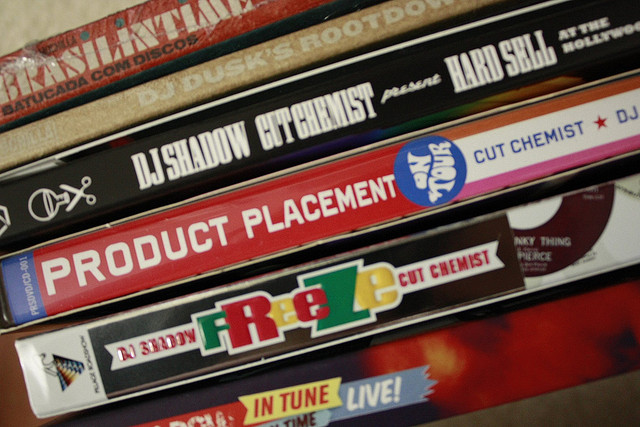 Branded contents are not anymore only in movies and TV shows, but the growth of blogs including fashion blogs and social media raised the issue on whether media principles on product placement should be extended to social media and on the level of transparency required by current advertising regulations. With reference to audiovisual media services, including films and TV series, sports and "light entertainment" programmes (excluding children's programmes) the main rules on product placement provide that:
product placement must not affect the editorial independence of the broadcaster/audiovisual media services provider; 

programmes shall not give undue prominence to the "placed" products, and should not directly encourage the sale or rental of such products;

viewers shall be clearly informed about the existence of any product placement in the programme, at the start and at the end of the programme and after any advertising break (where the programme is commissioned by the audiovisual media services provider); and

no product placement for tobacco or medical products available on prescription is allowed.
Even if these principles are consolidated, their implementation is quite controversial and for instance it is still unclear what is considered an "undue" prominence for the placed products, and the reference to the prohibition of an excessive frequency of quotation/references/images of the product does not help since these terms do not have a clear definition. 
Also, if these principles are extended to social media the level of compliance required is even more unclear. Indeed, it is possible to argue that rules on misleading advertising and unfair commercial practices already oblige to disclose whether a blog post, a Tweet, an item or a dress worn in a picture on Instagram or Facebook or even a 6 seconds video on Vine are the result of a request and a payment from a sponsor. 
But what level of disclosure is required? Can we rely on product placement principles and merely list the sponsors in a section of the blog or state that there might be some product placement and that some articles might be sponsored without naming the companies and the articles/pictures concerned? Would this be fully transparent towards consumers? And also would an advertiser really be available to disclose its payment for the placement/post?
There might be furthermore some technical restrictions given by functioning of social media themselves. For instance, it was quite covered on the press the Tweet from Wayne Rooney alleged to promote a famous brand. In such scenario, if the allegations were true, what kind of information would he be requested to disclose? And can such information fit in a Tweet? 
Maybe the future will be the introduction of symbols or codes showing a sponsored post/message/image. Such future might not be too far if a social media code has been already adopted in The Netherlands requiring very stringent disclosure obligations.  
I will follow the developments of the matter, but in the meantime feel free to contact me, Giulio Coraggio ([email protected]), to discuss. And follow me on my Facebook page, Twitter, Google+ and become one of my friends on LinkedIn.
Image courtesy of Sunny_J

Don't miss our weekly insights