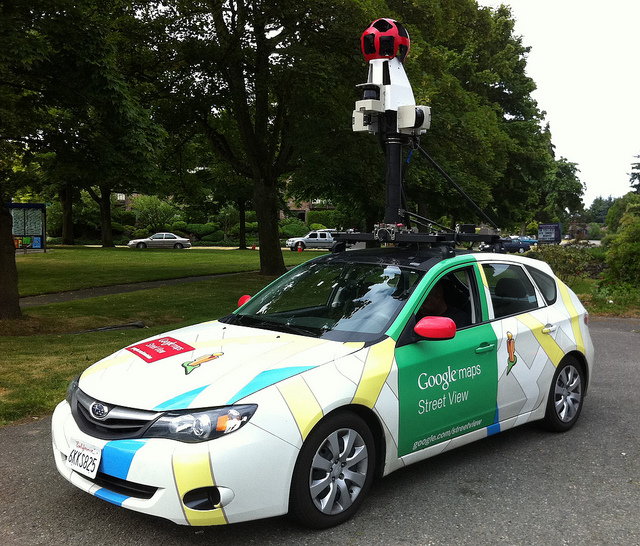 Google has been sanctioned with a € 1 million fine by the Italian Data Protection Authority for data protection issues relating to the recording of images necessary for Google Maps Street View service by their cars.
After the troubles faced in Spain where they faced a € 900,000 fine and in France where they received a € 150,000 fine, Google Maps Street View is causing further troubles to the company because of the images recorded by their cars in 2010 when people recorded were still recognisable in images then published on the service. 
At that time the Italian Data Protection Authority had challenged the lack of provision of a privacy information notice compliant with Italian law requirements to the people that might be recorded and the lack of appointment of a representative in Italy which is compulsory for non-EU entities, requiring  a prior communication to the public by means of the press of the recording and making their cars clearly recognisable. 
However, the dispute continued and eventually the Italian Data Protection Authority issued a fine that takes into account: 
of the very large database of people recorded and then published on the web, 

of the level of diligence required to a company like Google whose services are based on the processing of personal data and is one of the largest online operators in the world and

of the financial conditions of Google which in accordance to the provisions of the Italian privacy code allowed the authority to quadruple the initial fine for the breach from € 250K to € 1 million.  
Unfortunately for Google though, this might not be the end of their troubles linked to Streetview service since the Italian Data Protection Authority in 2010 challenged the collection of personal data relating to WiFi networks performed by Google Maps Street View cars. With reference to that case the issues might even be more relevant since the authority reported the case to criminal authorities and the proceeding on the matter might be still pending. 
The above mentioned decision and the other fines recently issued confirms the relevance for companies to comply with data protection obligations which will even increase as a consequence of the coming into force of the new European data protection regulations which will impose a fine up to € 2 % of the annual worldwide turnover.
As usual feel free to contact me, Giulio Coraggio to discuss. Also, if you want to receive my newsletter, please join my LinkedIn Group or my Facebook page. And follow me on Twitter, Google+ and become one of my friends on LinkedIn.

Don't miss our weekly insights