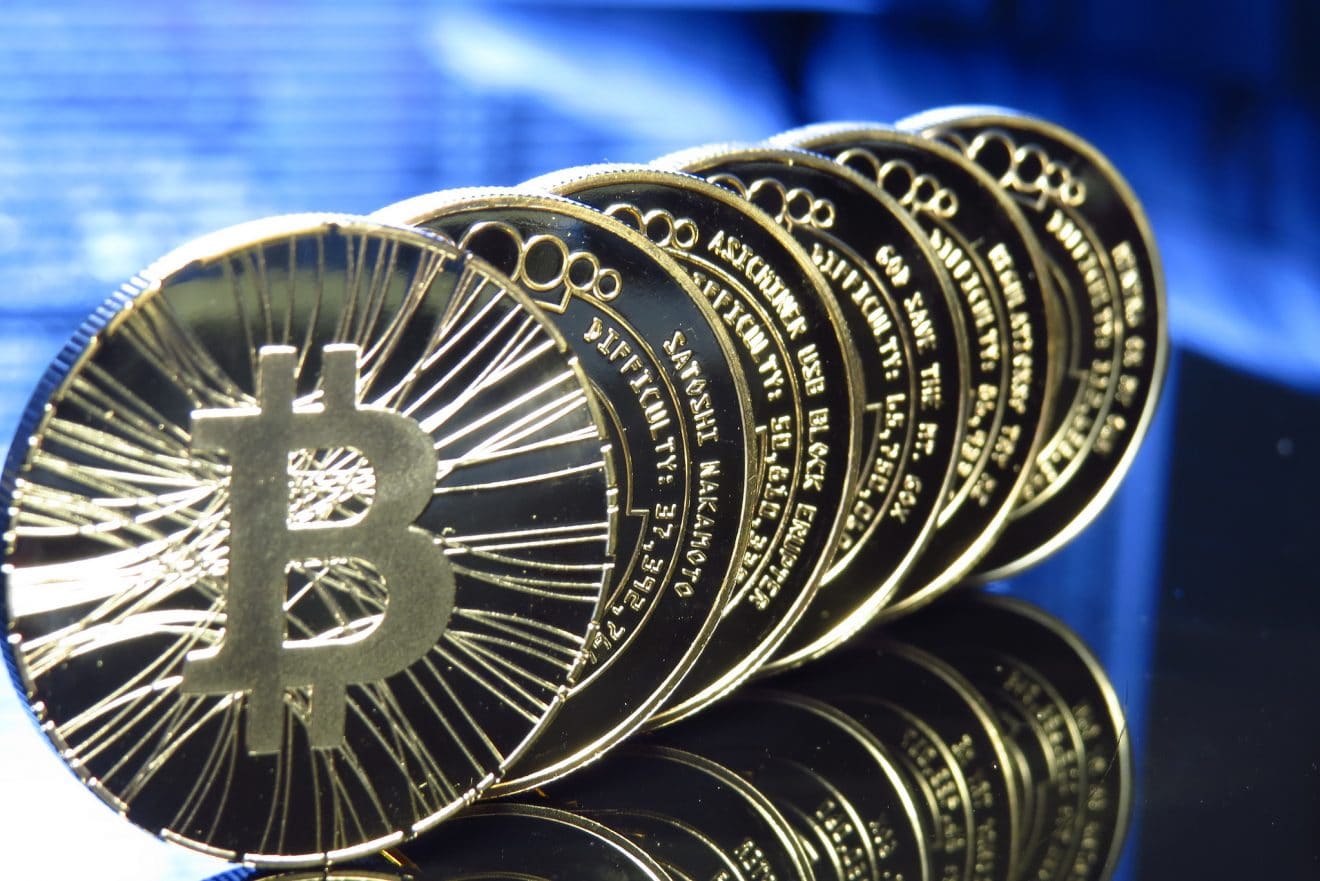 Issues affecting Bitcoin and gaming are becoming a very frequent topic of discussion since a number of gaming websites decided to allow Bitcoin transactions.  Even relevant gambling regulators decided to take actions to protect both operators and players in case of Bitcoin transactions to set a friendly environment where such virtual currency can be used.  However, the usage of Bitcoin leads to potential gaming law issues as well as non-gaming related issues.
I have already discussed about the general legal issues affecting Bitcoin transactions in this post.  However, the match between Bitcoin and gaming websites sets an even higher bar of compliance for operators especially in regulated countries like Italy.
However, the usage of Bitcoin leads to potential gaming law issues as well as non-gaming related issues.
What is Bitcoin?
Bitcoin is defined to be a cryptocurrency since it uses cryptography in order to control its creation and transfer and was created in 2009 by Satoshi Nakamoto that is the name of an anonymous person whose real identity is still unknown.  The peculiarity of Bitcoin is given by the fact that it is not controlled by any public entity, but it is based on a peer-to-peer network that allows to hold and transfer it in an almost fully anonymous manner keeping the details necessary to use Bitcoin on your own PC or through third parties.
Legal qualification of Bitcoin
The growth of popularity of Bitcoin led the European Central Bank to issue a report in 2012 relating to virtual currency schemes where they covered issues relating to, among others, bitcoins.  According to the report, bitcoins are a kind of electronic money, but they raised some concerns on whether they fulfil the conditions to be qualified as e-money in accordance with the EU Directive 2009/110. Indeed, the main peculiarities of Bitcoin is that:
 This currency depends on a specific exchange rate which is not linked to a traditional currency but is merely based on the market conditions,
It lacks of any link between Bitcoin and a traditional currency which might cause issues when holders want to convert them into real currency and
There is no control or surveillance by a public authority but only by private entities.
According to a French court decision of December 2011, a company operating in the exchange of Bitcoin can fall under the definition of payment service provider (PSP) for the purposes of the European Payment Services Directive 2007/64.  Also a French platform, Bitcoin Centralm was authorised on the basis of an agreement between a software house and a payment service provider to set up the first platform for bitcoin exchange regulated within payment systems.
The Bitcoin situation in Russia is uncertain. The Russian government and central bank noted that Bitcoin and other digital currencies would be prohibited, but then a few months later one Bank of Russia official said it should simply be monitored as opposed to banned.
What legal risks for Bitcoin?
The main issue usually raised by opponents to the usage of Bitcoin pertains to the potential breach of anti-money laundering regulations that in many European countries including Italy provide for specific rules applicable to land based casinos and gaming halls as well as gambling websites. In this respect, one of the indicators of a suspicious transactions for anti-money laundering regulation purposes relates to cases where players deposit to or withdraw from their gaming account by means of payment means that are not under the name of the gaming account holder.
In order to prevent such conducts, online gaming operators have in place specific alert systems, but how can the issue be overcome in relation to Bitcoin?  Some commentators argue that transfers of bitcoins are even more traceable that ordinary cash transactions. However, the question is whether they can be easily traceable by public authorities in case of investigations. Will gaming operators accept payments only in bitcoins held under the name of the gaming account holder? Will gaming operators accept to be subject to more stringent investigations by public authorities in case of Bitcoin transactions?
Also, Bitcoin is a virtual currency that is not regulated and is usually treated as a commodity rather than a currency itself. There is no public authority supervising it and transactions are not processed by "regulated" entities such as banks or financial institutions. Such conditions make more difficult for public authorities to monitor these transactions. And indeed one of the topics on which for instance I am currently working is whether financial institutions and banks can perform investments in Bitcoin as they do with gold or other assets.
An additional interesting issue affecting Bitcoin and gaming related matters is how to calculate the applicable taxation in case of Bitcoin transactions.  In countries like Italy, gaming duties are paid for most of the games on a monthly basis at the end of each month.  However, given that the value of bitcoins can considerably fluctuate over the course of a month, if it is considered only the value at the time of the payment, this might be an additional "gamble" for operators and even for players themselves in countries where gaming winnings are not taxed at the source.
Finally, potential hacker attacks represent a further threat for this currency with the additional risk that misuses of bitcoins might lead to considerable variations in the value of bitcoins as occurred in 2011 when their value was reduced from $ 17.50 to $ 0.01 in a market not subject to transparency and regulatory obligations.
Reaction by regulators to Bitcoin
Both the Bank of France and the Bank of Italy recently issued reports warning on the potential risks associated to this type of currency.  Likewise the Monetary Authority of Macau (AMCM) has issued a warning to Bitcoin users that trading in the virtual currency in Macau could break the law, although it did not expressly declare that the usage of Bitcoin will be forbidden outright.
An opposite approach has been adopted the Isle of Man government which recently announced that will proactively monitor and control innovations within the digital currency arena.  The goal of the Isle of Man regulator seems to create a friendly environment in order to encourage companies operating within the space to flourish.
And the race for the leadership in the Bitcoin sector has been started also by the Alderney regulator with the objective to become a global hub for Bitcoin, even if the initial plans for a gold-backed version of Bitcoin have been shelved.
Apple and Dell accept Bitcoin
After the initial strong opposition to the acceptance of payments in Bitcoin, Apple allowed in July of this year BlockChain's Bitcoin App allowing to send and receive bitcoins to be reinstated in the Apple store.  Likewise, after other e-commerce websites, Dell announced the acceptance of payments in Bitcoin for purchases on Dell.com becoming the largest e-commerce business to accept Bitcoin. And a few days ago Wikipedia started accepting donations in Bitcoin.
.COM vs. .Country Gaming websites on Bitcoin
The scenario with reference to the acceptance of Bitcoin by gaming operators is quite uncertain at the moment.  The first Maltese licensed operator that started accepting Bitcoin, Vera&John, was then forced by the Malta Lotteries & Gaming Authority (LGA) to stop accepting Bitcoin. Likewise, none of the .Country gaming regulators have allowed the acceptance of payments in Bitcoin so far.
On the contrary, a much more liberal approach is followed by Curacao gambling authorities and indeed Curacao licensed gaming websites accepting Bitcoin are considerably flourishing.  As to the situation in Russia, the current uncertainty on the regulatory framework leads to also uncertainties on the approach to be taken by operators.
The risk is that players willing to gamble in Bitcoin will be encouraged to play on unlicensed websites that in some instances is in breach of local gambling regulators.  There is no doubt that both financial and gambling regulators will soon attempt identify a regulatory framework for Bitcoin with the goal of protecting people trading with such virtual currency.  However, the issue is whether a type of currency that was created for an unregulated environment will be willing to be regulated.
There are further interesting topics to be covered in relation to topics affecting Bitcoin and gaming, but I will cover them in the next articles.

Don't miss our weekly insights