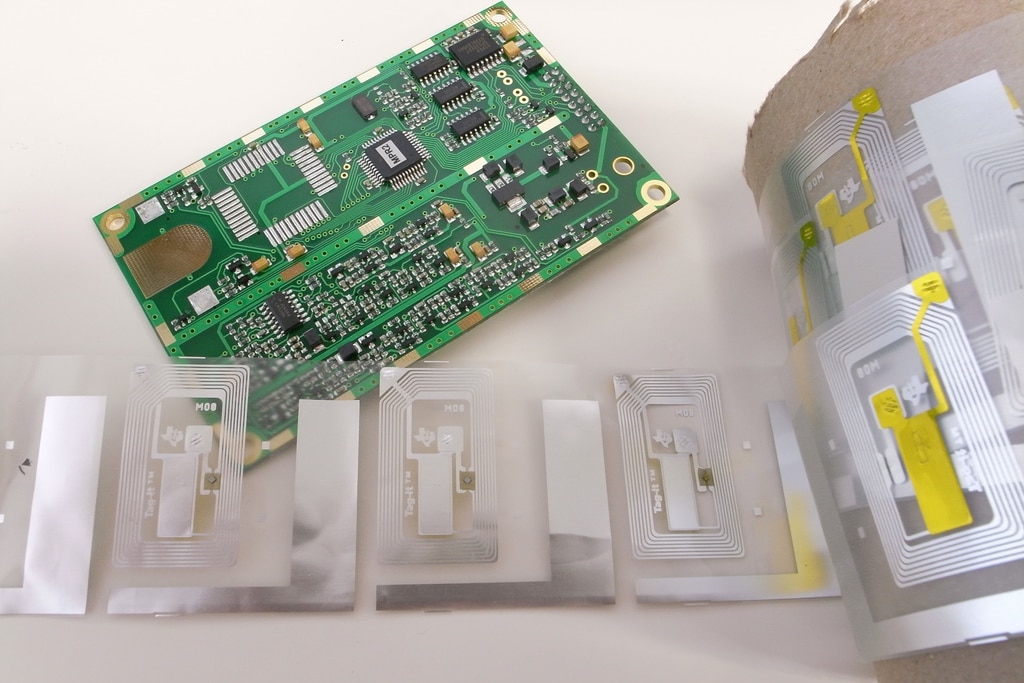 The approval of technical standards introducing an RFID logo and a process for their data protection impact assessment required to comply with the EU Recommendation on RFIDs are expected to boost their usage in several fields including the Internet of Things.
The market for Radio Frequency Identification (RFID) will reach a value of $ 9.2 billion in 2014 with implementations not only in the fashion sector, but also to improve stock management and prevent theft and with an increased usage in the banking and healthcare sectors as well as in the upcoming Internet of Things.  And indeed such value will considerably increase with the growth of Internet of Things which is expected to generate $ 7.1 trillion in 2020 with appliances like smart fridges able to detect products in our fridge through RFIDs.

However, the usage of RFIDs requires settled rules on data protection compliance.  The EU Recommendation on the implementation of data protection principles in  RFID applications had required European Union Member States to put in place a privacy information notice aimed at informing users of the presence of RFIDs and of the modalities of processing of personal data processed through the RFID application as well as a framework for privacy and data protection impact assessments.  
Such measures are now in place through the adoption by the European Committee for Standardization of technical standards for a RFID logo and a data protection impact assessment process.  
RFID logo

The RFID logo will inform customers and users that RFID chips are placed on items also providing a contact point where a privacy information notice containing details on, among others, the data controller, the purposes of the processing, what personal data will be processed and whether their location will be monitored.
This logo will increase transparency and trust in this kind of devices and ensure data protection compliance. Indeed, if personal data are processed through RFID applications a prior privacy information notice shall be given to individuals whose personal data are processed since otherwise the data processing might be deemed to be in breach of applicable laws.
Data protection impact assessment
We have been advising clients in relation to the usage of RFID applications especially to prevent thefts during the transportation of items which apparently occurs quite often.  The issue in such case is that RFIDs cannot be used as a tool to monitor individuals especially in case of employees which as covered in this post cannot be monitored in their working activity in Italy as in most of the European countries.
The compliance with such standards would lower data protection law restrictions which in the current regulatory uncertainty represents a major issue for the growth of usage of RFIDs.
Usage of RFIDs in the Internet of Things
The Internet of Things is based on the communication between machines.  And with RFIDs such communications might be used not only to detect the location of items, but also to trigger actions by other devices in a warehouse or an house.
Data protection issues faced by Internet of Things devices could be more easily overcome in case of RFIDs through the logo and the data protection assessment process outlined above.  And hopefully a similar approach will boosted also with reference to other technologies used in the Internet of Things.  And for instance an EU certification granted for security measures adopted to store personal data collected in cloud databases through Internet of Things devices would allow an easier implementation of them.
We will see the developments of the above.  And as usual, if you want to discuss the above, feel free to contact me, Giulio Coraggio to discuss. Also, if you want to receive my newsletter, please join my LinkedIn Group or my Facebook page. And follow me on Twitter, Google+ and become one of my friends on LinkedIn.

Don't miss our weekly insights