Privacy
Open Banking, Open APIs, PSD2 event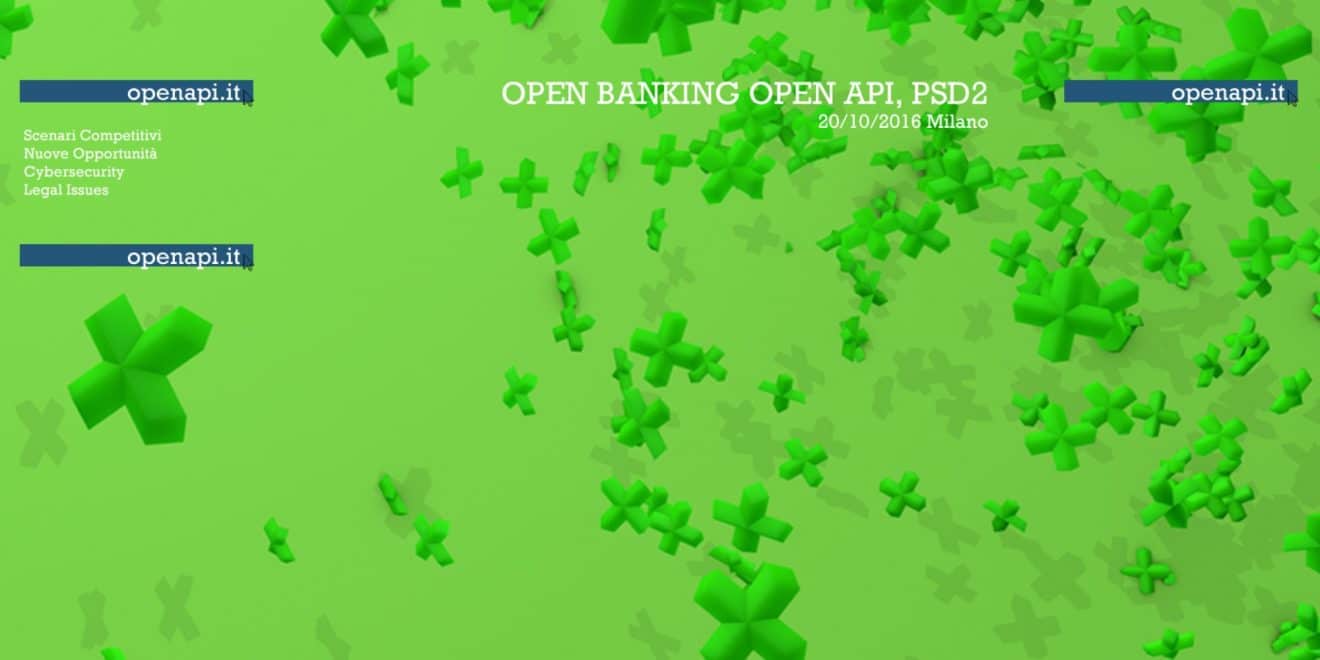 How the Payment Services Directive 2 (PSD2) will impact the banking sector especially through the obligation to implement open APIs will be discussed in an interesting event. 
On 20 October 2016, I will be a speaker at a very interesting event in Milan named "Open Banking, Open Api, Psd2" where I will discuss about the impact of the new obligations that will be introduced by the Payment Services Directive 2 (mainly known ad PSD2) and their impact on the banking sector, with reference in particular to the FinTech sector.
I touched already the issue in this blog post analysing the link between FinTech and the Internet of Things.
You can purchase the ticket for the event at the link here and I hope to see you there!
Follow me on LinkedIn – Facebook Page – Twitter – Telegram – YouTube – Google+

Don't miss our weekly insights