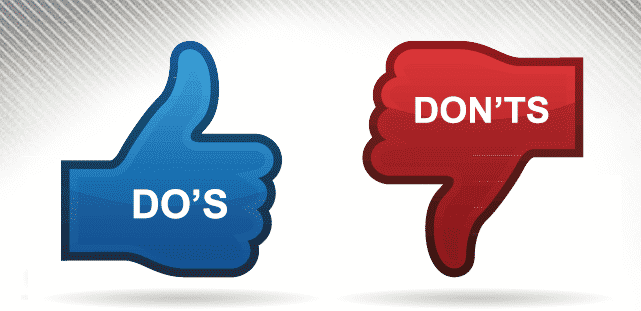 01 May

Do's and don'ts for new Italian online gaming operators

Are 79 new Italian online gaming licenses going to shake up the market? But shall they do and avoid in order to succeed?


Following the tender for new Italian online gaming licenses, the Italian gambling authority, ADM, published the list of the entities that applied for a new license. But how are these entities going to approach the Italian online gaming market?
79 new Italian online gaming licenses, but not all new!
The fact that 79 applications were submitted should not sound as a surprise, if it is also considered that some well-established operators had to apply for a license in order to continue operating since their license expired in 2016. Apart from them, the question is whether the new entrants will lead to considerable changes in a market whose positions look quite stable and what they shall do in order to get market share.
+34% market growth, the right time to enter
There is no doubt that the latest data on the Italian online gaming market have contributed to convince new operators to enter the Italian online gaming market.
The GGR of the whole market reached € 1.38 bn with a 34% increase over 2016 data with casino games that reached € 569 millions of GGR that represents 41% of the whole Italian online gaming market, followed by sportsbetting with € 556 millions of GGR which shows a 59% increase on 2016 data.
The above data make the Italian market one of the largest gambling markets, but the approach to Italy has to be right.
Do's and don'ts for the Italian online gaming market
I can proudly say that we assisted 15 out of the 79 entities that applied for a new Italian online gaming licenses. Also most of the large foreign online operators in the Italian online gaming market are either assisted by us on a day-to-day basis across any legal matter concerning their Italian operations or we assisted them on some specific and complex legal topics.
This gives us a good viewpoint on what has to be done and has NOT to be done when you approach the Italian market:
MUST DO
Have an IT team dedicated to the development of the Italian platform with the support of a local IT consultant, as otherwise the development might take years with your technicians trying to interpret legal requirements that are often based on "unwritten" rules;
Have a marketing team dedicated to the Italian market since Italian players are different from those of other jurisdictions. You need to work on what they like and how to better attract them. Also, the Italian advertising self-regulatory authority is very active against gambling advertising. Therefore, you need to have your advertising campaigns validated by them before the launch, as otherwise they might quickly hamper your marketing strategy;
Have your compliance, AML, risk and customer support teams well educated on Italian regulatory requirements. The regulatory landscape is considerably different in Italy and relevant sanctions can be issued if a .COM approach is taken. Specific internal guidelines should be given to the teams allocated to the Italian platform and to deal with Italian players.
MUST AVOID
Don't have your development team allocated to both .COM and .IT projects as .IT projects will always go to the end of the queue since it requires more efforts and more time, just because it is new. Such approach will lead to delays and technical issues;
Don't just translate your website and advertisements in Italian and pretend that Italian players will like them. It can sound obvious, but operators that were accustomed to a .COM approach started complaining about the Italian market and exited it after wasting millions, just because they did not understand the need to localize their marketing strategy;
Don't freeze gaming accounts of Italian players whenever you would do so under .COM rules. This is a very common mistake performed by customer support teams that just adopt guidelines provided for the .COM platform and block gaming accounts without strong evidence or when there is evidence, but it is difficult to prove the challenged events;
Don't hire tons of people in Italy. Italian licenses can be operated by means of a foreign entity and technical infrastructures don't need to be in Italy. You can set up an Italian marketing company, but – in order to avoid tax related issues – its personnel shall be limited to the minimum.
These are my do's and don'ts for Italian online gaming operators, what are yours? If you found this article interesting, please share it on your favorite social media!
Follow me on LinkedIn – Facebook Page – Twitter – Telegram – YouTube – Google+