GamingLawPills
GamingLawPills #2 – UK FOTBs, Bethesda v. Warner Bros and a new Maltese gaming regulation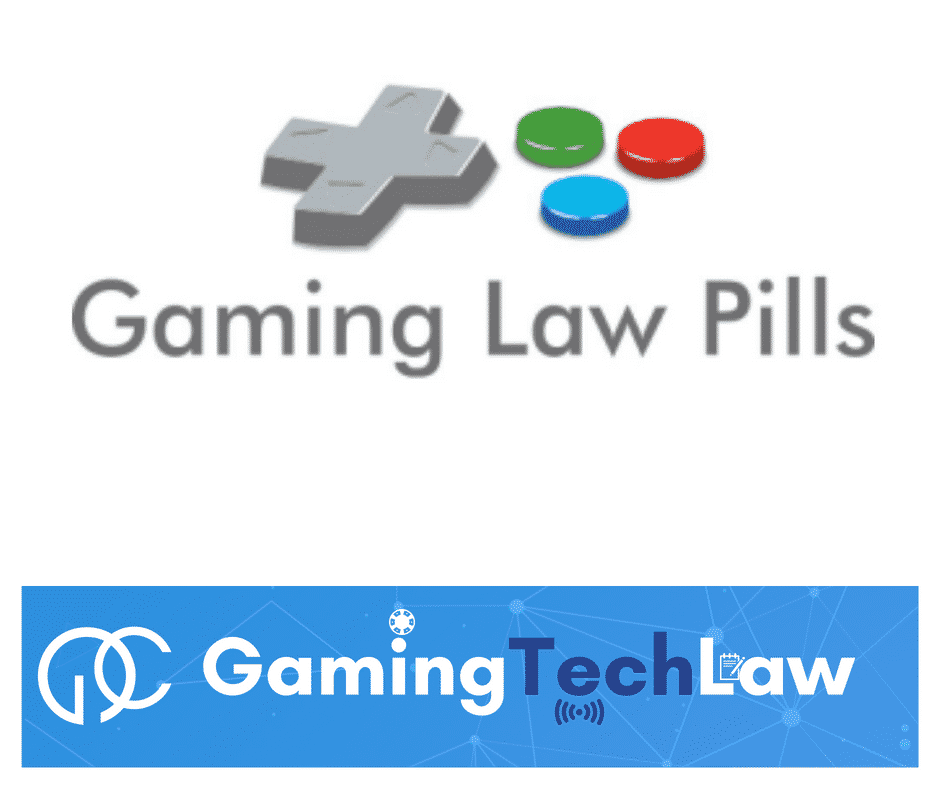 GamingLawPills brings news on the controversial UK regulation regarding FOTBs, Bethesda suing Warner Bros over Westworld videogame and the new maltese gaming regulations.

#Gambling: UK fixed-odd betting terminals and the maximum stake debate
Fixed odds betting terminala (FOBTs) are a type of slot machine very common in the UK which the Government is now trying to limit. Indeed, they currently allow players to bet a maximum amount of £ 100 within 20 seconds on horse racing or casino games, but the UK government has now announced the new cap of £ 2. As declared by the English sports minister, Tracey Crouch, this set maximum bet is intended to consistently limit the "high rates of problem gamblers among players of these machines". On the other side, bookmakers claim that this decision inevitably will impact in terms of job positions and tax revenue losses. The change to the legislation is subject to a Parliament vote that will take place in 2019 or – as lastly proposed in 2020 – but the debate is still at the starting line.
#Videogames: A new videogames law saga? Bethesda v. Warner Bros
Bethesda has filed a lawsuit in Maryland against Warner Bros. alleging that the mobile game based on the HBO's TV series Westworld is a "blatant rip-off" of the videogame Fallout Shelter.
Westworld videogame was developed by Behaviour Interactive Inc. and the latter, according to Bethesda, would have improperly used code stolen from Fallout Shelter. This could have been possible because Behavior Interactive was also in charge of Fallout Shelter production in 2014. Bethesda also alleges that Behaviour has breached their intellectual property rights, also on the code, and their trade secrets. The Elder Scrolls label has explained that it has seized the alleged illicit conduct not only for the similarity between videogames, but also for the bugs currently in Westworld which would be the same as the first version of Fallout Shelter.
Warner Bros has replied some hours ago on Bethesda's assertion. Stay up to date!
#Gaming: A new gaming law regulation for Malta and go-ahead of the European Commission
There was a positive opinion from the European Commission for nine out of the ten draft laws filed by Malta last March and which will substantially change the current Maltes egaming regulations. This new framework shall broaden the regulatory scope of Malta Gaming Authority's oversight and allow to the latter intervention where necessary, in a proportional manner.
Areas of regulation include:
"Game Tax Regulation" that establishes a levy imposed on gaming devices used in gaming venues, as well as a tax on games whose revenues are generated by residents or players otherwise established in Malta;
"Regulation on game premises" that establishes the requirements to be met by operators who intend to provide gaming services in premises located in Malta, with the imposition of different levels of restrictions depending on the type of operation. This regulation also establishes a procedure for premises' approval by the Authority;
"Regulation on protection of players" that obliges operators on reporting of suspicious sports betting transactions in the fight against the manipulation of sports competitions;
"Regulation on gaming advertisement" that expressly disciplines gambling commercial communications. These shall respect ethics and fairness principles and shall be in line with the laws relating to misleading advertising.
In the absence of issues emerging from legislative process, it shall come into force on 1 July 2018 for remote gaming operators and, following a transitory period, on 1 January 2019 for land-based operators.
I am Vincenzo Giuffrè, you can drop me a line @[email protected] and read the previous issues of GamingLawPills here.

Don't miss our weekly insights