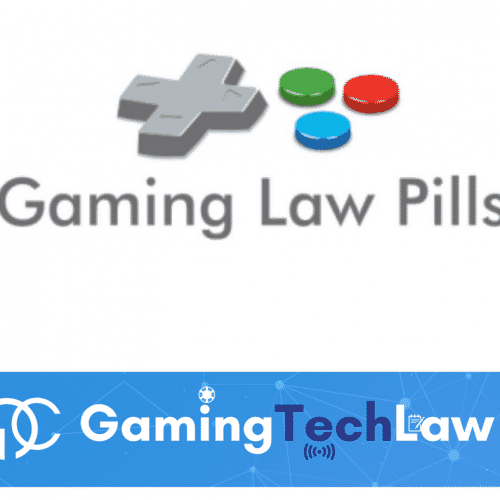 10 Jul

GamingLawPills #3 – Gambling and Sports Betting in India & French Loot Boxes

GamingLawPills brings news on possible Indian lawson gambling and sports betting and French Gaming Regulator's concerns over loot boxes.

Gambling and Sport Betting in India
The Law Commission of India (LCI) has recommended the adoption of a legal framework on gambling and sports betting, including cricket. The report has been formulated in response to a Supreme Court directive issued in the case of Board of Control for Cricket in India v. Cricket Association of Bihar & Ors.
LCI believes it's difficult for regulators to deal with gambling corruption and have suggested in its report that the Parliament should implement additional customs to fix and punish those who operate in breach of country laws. Among LCI's recommendation: "Parliament may also enact a model law for regulating gambling that may be adopted by the states or in the alternative, Parliament may legislate in exercise of its powers under Articles 249 or 252 of the Constitution. In case legislation is made under Article 252, states other than the consenting states will be free to adopt the same."
Making gambling betting in sports like cricket legal and taxable will permit to obtain either a consistent reduction on illegal gambling activities, and a substantial increase of higher revenue and employment opportunities. To this end, the Commission suggested that the government should:
introduce "cashless" transactions between players and operators aim at regulating illegal activities such as money laundering; and
amend the foreign direct investment policy and laws to allow investments in the casino and online gaming industry, licensing and allowing brand-sharing agreements. Consequently, all transaction shall be connected to players' ID numbers and their tax-based Permanent Account Number (PAN).
According to Sports Betting Integrity – a non-profit association for the integrity of bets – the ban on betting in India was "ineffective and caused the spread of illegal betting". Therefore, it has been positively acknowledged the decision of the Law Commission of India to authorize and regulate sports betting in the country and to adopt a clear legal framework on bets in order to maintain the integrity over sporting events.
Loot boxes under the severe scrutiny of the French Gaming Regulator
In its Rapport D'Activitè 2017-2018, the French Gaming regulator noted that loot boxes may qualify as gambling since they evoke a "near miss" feeling. The document addresses concerns on loot boxes because they encourage players to keep trying, similar to what players feel when they play slots machines.
Loot boxes are virtual items that players can redeem to further their gaming ability. Players do not know what they buy and the result a possible winning is governed by a random number generator. According to the French Regulator, without any form of control, it is uncertain that the distribution of prizes will not be made on the basis of a player's behavior and following the exploitation of his personal data. It means that operators could alter the results of a loot boxe prize encouraging players to play more by manipulating the randomness of the distribution.
However, under French law, a game constitutes gambling when:
it is offered to the public;
a financial sacrifice has been made in the anticipation of a gain; and
an element of chance exists.
Therefore, loot boxes shall be qualified as gambling only to the extent that the winning has a real-world monetary value.
French Gaming Regulator has finally proposed a joint reflection of European regulators on the development and regulation of online gambling framework with particular reference to loot boxes.
I am Vincenzo Giuffrè, you can drop me a line @vincenzo.giuffre@dlapiper.com and read the previous issues of GamingLawPills here.