GamingLawPills
GamingLawPills #11: Greek proposal on online gambling online licensing regime and Pennsylvania iLottery dispute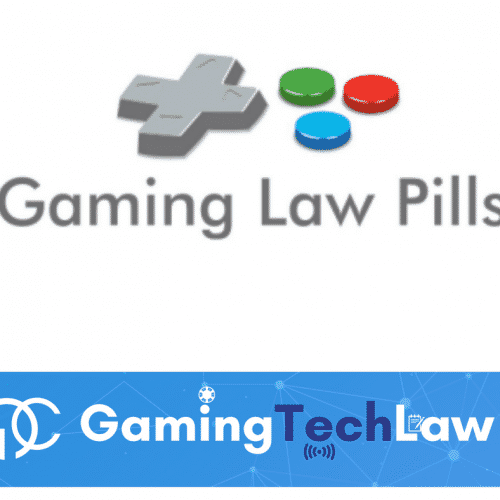 GamingLawPills #11 covers the Greek proposal on online gambling licensing regime and Pennsylvania's casinos lawsuit against iLottery games.
Greek proposal on online gambling licensing regime
On Friday 7th September 2018, the Greek Ministry of Finance published a new online licensing plan proposing for a modernization of the gambling market legislation via the Internet.
Under the proposal, new licenses will each cost € 4 million for operators who only wish to offer sports wagering online. In addition, the right to offer other online gambling options will cost an additional € 1 million for a period of five years. One year in advance of the license expiration, operators must apply for renewal with renewal fees equal to those originally paid.
The actual rate of taxation (35%) will remain in force, while a so called "withholding" tax of 15% in case of players' winnings between €100-500, that will increase to 20% for winnings above €500, will be introduced.
After the publication of proposal, the Greek Ministry of Finance invited the relevant stakeholders (ministries, other public services, legal entities, NGOs, gambling companies, natural persons, etc.) to contribute to the consultation by submitting proposals, giving opinions and comments to the aforementioned draft legislation until 5 October 2018 in order to evaluate necessary amendments before the forwarding it to the Greek Paliament for the discussion.
Pennsylvania casinos against state iLottery program
A coalition of seven casinos based in Pennsylvania filed a lawsuit with the intention of shutting down the State's new iLottery program, arguing the internet-based games simulate slot machines and casino-style gambling in terms of interactive appearance, feel and play experience. As stated in the complaint filed in front of the Commonwealth Court: "these features include graphics, animation, suspenseful music, flashing lights, bells or sounds played when combinations are hit and similar visual and auditory features".
Moreover, according to the plaintiffs' allegations, Pennsylvania casinos must follow very stringent regulations on underage gaming (i.e. players younger than 21 years old are not allowed to gamble), while national lottery could provide games that resemble slot machines to customers as young as 18 years old.
The goal of casino operators is to defend their exclusive right to offer online casino games obtained through the State license stating that online lottery will also affect casinos' revenues.
The Commonwealth Court will have now to establish the material differences between iLottery and slot machines.
I am Vincenzo Giuffrè, you can drop me a line @ [email protected] and read the previous issues of GamingLawPills here 
Stay tuned and register to our newsletter!

Don't miss our weekly insights