Privacy
Il valore dei dati e la digital revolution al DLA Piper Digital Ring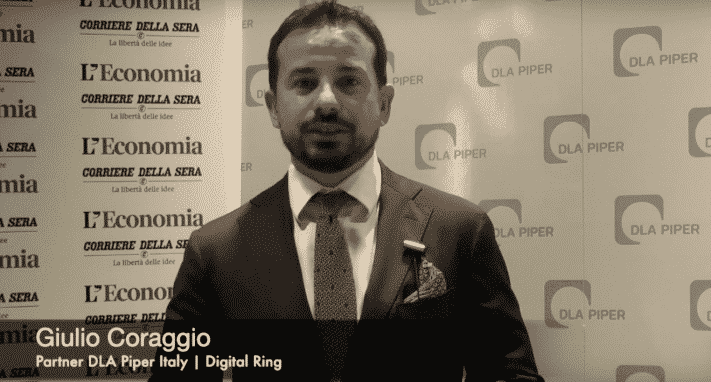 Al DLA Piper Digital Ring, sono stato il moderatore del panel sulla digital revolution and il valore dei dati. 
Il mio panel al DLA Piper Digital Ring ha affrontato alcuni dei temi più interessati in relazione all'Artificial Intelligence (AI) e l'Internet of Things (IoT) e come i dati possono diventare un valore per le aziende all'epoca della digital revolution.
In questo articolo trovate un mio breve video sull'argomento che ripercorre i temi trattati che possono essere riassunti come segue:
i dati possono diventare un valore aggiunto per le imprese che li sanno sfruttare correttamente;
i dati possono diventare una nuova linea di business con la data monetization (sull'argomento si può leggere "How the Internet of Things changes Financial Services"); e
le imprese non possono pensare di affrontare la digital revolution da sole, devono collaborare per raggiungere risultati migliori (sull'argomento si può leggere "You cannot do I(o)T alone")
Inoltre di seguito le mie interviste ai super speaker del panel:
Fabio Moioli, Head Consulting & Services a Microsoft a cui ho chiesto come si distinguono nel periodo della digital revolution le società che avranno successo da quelle che potrebbero non esistere più tra 10 anni.
Francesco Bardelli, Amministratore delegato di Generali Jeniot a cui ho chiesto come Generali Jeniot affronta la sfida della digital revolution delle tecnologie connesse.
Gionata Tedeschi, Chief Product Portfolio & Ecosystem Officer di Octo Telematics a cui ho chiesto la nuova sfida di Octo Telematics che è già leader a livello mondiale nel settore del telematics.
Inoltre, potete trovare un summary degli argomenti più interessanti trattati durante l'evento in questo articolo "Top 5 takeaways on digital transformation from DLA Piper Digital Ring".

Don't miss our weekly insights