GamingLawPills
GamingLawPills #21 – The governance of eSports: legal trends and economic opportunities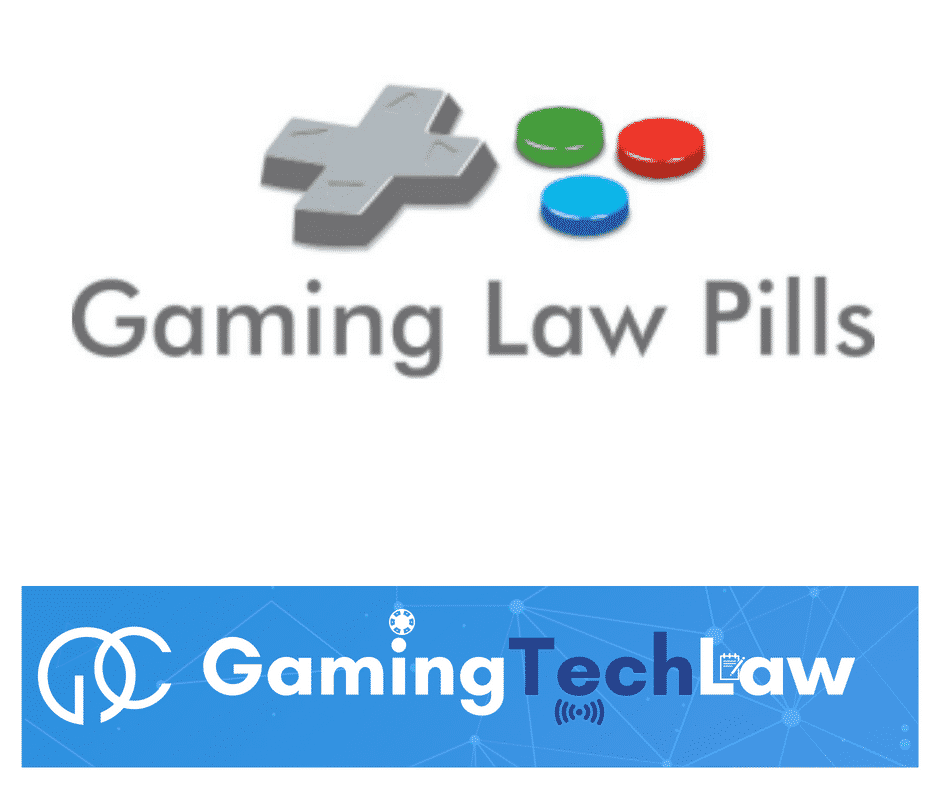 GamingLawPills No. 21 brings news on legal trends and opportunities on the governance of eSports sector that you cannot miss.
eSports trends and opportunities
In many ways, the popularity of eSports is rapidly growing, given the amount of operators, participants, spectators and media coverage acting in this sector. With users engaging on average for 51 minutes daily, video gaming is becoming more attractive than any other social media platform.
As from the data collected by reports produced by AESVI (Italian Video Game Developer Publishers Association) and A.I.ESP. (eSports Italian Association), respectively:
260,000 Italian players declare to follow competitive video games events at least once per day;
the eSport sector represents a turnover of 1 billion dollars for an audience of 165 million fans in the world, with estimates of growth for 3 billion dollars and 280 million fans in 2022.
The players can interact with their fans in a variety of ways including social media, live-streaming platforms, and in-person at tournaments. On the other side, fans can watch and follow their favourite teams competing in regional and global tournaments. One of the biggest point at issue for eSports is how to build a durable governance structure that fits the unique features and circumstances of eSports.
Despite of the above, eSports is currently expanding rapidly through technology platforms, services, events, and substantial capital investments.
Investments in the eSports sector
The maker of the video game Fortnite, Epic Games has received a US$1.25 billion investment from a number of investors, including KKR, ICONIQ Capital and Lightspeed Venture Partners. According to the report published by Thomson Reuters, the company is actually valued almost $15 billion.
Recent investments has also affected the French eSport organization Team Vitality which has  announced that it has received an initial € 20 million investment from tech entrepreneur Tej Kohli. According to the announcement, the funding will be used to build European facilities including training and performance centres, as well as a flagship store and office.
eSports Governance
As eSport grew, however, so too did attention dedicated to the topic by sponsors, spectators, and academics. Actually, individual eSports games tend to be regulated by the games publisher, while on national level some European countries such as France, United Kingdom and France are trying to look into this new phenomenon. The development of both national regulatory experimentation and commercial businesses creating their own rule sets will continue simultaneously in the near future. There are at the moment a range of legal and business issues where eSports needs a more comprehensive  approach involving learning lessons from video games and from traditional sports (e.g. in terms of intellectual property and gambling concerns). On the contrary, in other areas such as for commercial issues eSports will presumably need to follow its own path,  given the technicality of the features involved.
I am Vincenzo Giuffrè, you can drop me a line @ [email protected] and read the previous issues of GamingLawPills here. Also don't forget to try Prisca, our GDPR chatbot described HERE and stay tuned and register to our newsletter!

Don't miss our weekly insights