LawBytes
Cyber attacks business risk and crypto-assets challenges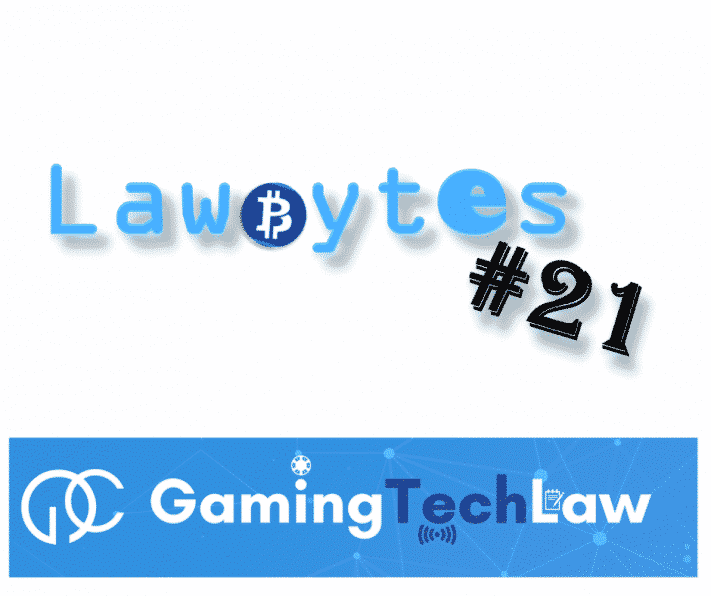 LawBytes deals with the World Economic Forum business risk report on cyber attacks and the ESMA briefing on Crypto-assets.
Cybersecurity – The WEF deems cyber attacks as the No.1 business risk
On November 12, 2018, the World Economic Forum (WEF) released its annual business risk report, this year with some major outcomes.
The WEF is a worldwide known independent non-profit organisation dedicated to improving global economic and social issues by bringing together leaders from all over the world to share ideas and possible solutions. The Forum has been analysing risks at the global level since 2006 in its annual Global Risks Report, highlighting the vulnerability of our increasingly networked and interconnected world to volatility and disruption.
This year the WEF issued a new report exploring modern business risks under a different perspective, focusing on the regional developments.
Unsurprisingly, cyber attacks tended to be flagged as a business risk in the world's more advanced economies. Of the 19 countries that ranked cyber-attacks number one, 14 were from Europe and North America.
According to the recent WEF insight on the personal data impact, data is the oxygen that fuels the fire of the Fourth Industrial Revolution and ignites the success of businesses, but companies should carefully avoid to get burned by cyber-attacks.
Concerns on cyber attacks and the potential risk for any business recently led to the spreading of a number of guidelines (Read our article on the IBA iCybersecurity Guidelines), regulation (Read our article "NIS Directive applicable, is your cybersecurity plan compliant?") and technical standards (Read our article on the new ISO/IEC 27005:2018).
Businesses shall adopt a comprehensive legal and technical cybersecurity action plan to maximize success opportunities offered by modern technologies while lowering cyber-risks.
Crypto-assets – the EU authority portraits the actual crypto-assets situation
The European Securities and Markets Authority (ESMA) is an independent EU Authority that contributes to safeguarding the stability of the European financial system by enhancing the protection of investors and promoting stable and orderly financial markets.
On October 19, 2018, ESMA published a report prepared by its Securities and Markets Stakeholder Group which analyzes the potential benefits and risks of payment tokens, utility tokens and asset tokens providing advice to ESMA on steps it might take to contain the risks of Initial Coin Offerings and crypto-assets, on top of existing regulation.
I believe this document is very useful and particularly interesting for professionals, advisors and companies interested in the crypto market.
The report:
defines the relevant concepts, including "crypto asset", "virtual currency", "cryptocurrency", "token" and "ICO";
provides an overview of recent ICOs and market developments in respect of crypto assets and of the most important existing regulations of crypto assets, ICO's and sandboxes and innovation hubs in 36 jurisdictions;
analyzes whether asset tokens are to be considered financial instruments (for MiFID purposes and the MAR) and transferable securities (for purposes of the Prospectus Regulation).
As previously mentioned in this post, EU is moving forward on crypto and ICO regulation and as the Fintech market keeps growing, companies and startups shall start to evaluate an international compliance strategy to expand their businesses.

Don't miss our weekly insights