GamingLawPills
Sports betting legislation in Brazil and Chinese poker apps ban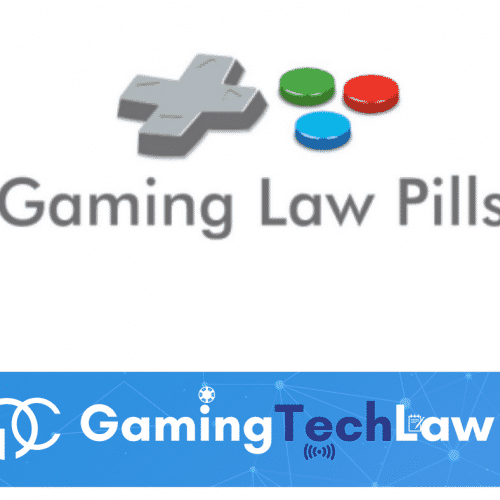 GamingLawPills No. 19 brings news on the new legislation on online and land-based sports betting in Brazil and on Chinese government ban over poker apps.
New sports betting legislation in Brazil
A new piece of legislation in Brazil will reform and legalize online and land-based sports betting.
Brazil is deliberating on the so-called Provisional Measure (PM) 846/2018 which details how lottery revenue will be split among public security, cultural and social programs.
The first official confirmation about the law came at the ICE Totally Gaming Conference in London in February 2017.
Among other proposals of the new legislation, it will:
provide for the establishment of clear-cut taxation rules;
prescribe an authorization regime managed by the Ministry of Finance to oversee both land-based and online fixed-odds sports betting within a competitive environment; and
establish a licensing body that will help to confirm the legality of the bookmakers.
If the law passes, Brazil may become one of the few places in Latin America where sports betting is fully-legalized and also overseen by the government.
Chinese crackdown plan over poker apps
As part of the government plan to have a firm control over online gambling, Chinese authorities blocked some of the most popular poker mobile apps.
The government also banned any message deemed to be promoting the game of poker. These moves have heavily impacted the poker industry in narrower states such as Macau, Philippines, Vietnam etc. where online poker platforms operate legally under a license regime. Operators indeed argue that they will be indirectly hurt by the lack of online poker in mainland China. According to Chinese state broadcaster CCTV, it is believed that as much as 50 million yuan ($7.2 million) is bet daily on these apps. In response to the government's ban the instant messaging service provide WeChat closed more than 8,000 gambling-related groups.
While it's hard to say whether the crackdown will stop Chinese people from finding ways to play poker and gamble on social media, platforms have started to comply with government orders.

Don't miss our weekly insights