LawBytes
LawBytes #24 – EU Electronic Communications Code and AI ethical charter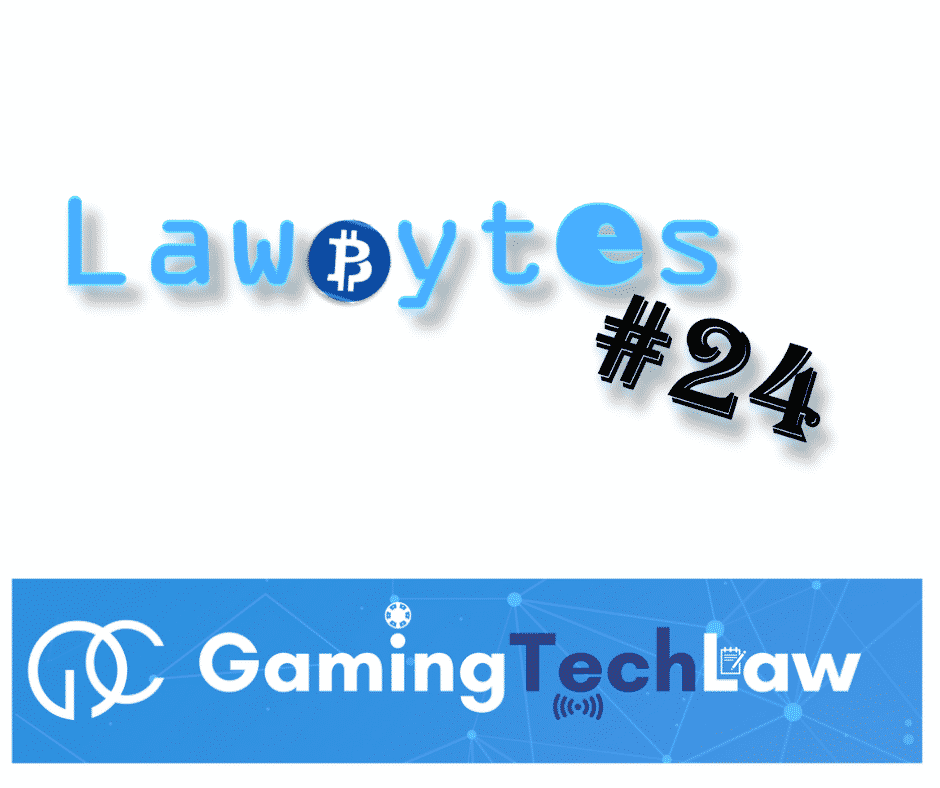 LawBytes deals with the EU Electronic Communications Code setting new rules for telcos and the AI ethical charter on principles re how to regulate artificial intelligence.
TELCO – EU Council adopts new Electronic Communications Code and BEREC Regulation
Following the latest Telecommunications Council meeting, according to an official press release, the Council of European Union reportedly adopted, at first reading, a key wide-ranging electronic communications reform, which includes an European Electronic Communications Code and an updated mandate for the Body of European Regulators for Electronic Communications (BEREC).
According to the EU institutions, the new rules will promote the rapid roll-out of 5G and other next generation network technologies throughout Europe, spur cutting-edge innovation and strengthen consumer protection in the area of electronic communications.
Notably, the adopted directive establishing the European Electronic Communications Code is densely packed with interesting news, and for example it brings new rules on cheaper intra-EU calls, introducing a retail price fee cap of mobile or fixed intra-EU calls (€ 19 cent/min.) and messages (€ 6 cent). The new caps will apply as early as 15 May 2019.
Whereas the BEREC regulation aims at satisfying the need to ensure the development of consistent regulatory practice and the EU Telecom body will contribute to the smooth and consistent application of the measures laid down in the Code
The Council vote concludes the legislative procedure for both the Code and the BEREC regulation. The legal acts are set to be signed by both institutions on 12 December and published in the EU Official Journal on 17 December 2018. Both acts will enter into force 3 days after publication.
At the moment there are still significant disparities between Member States as regards regulatory practice, which affects companies engaged in cross-border business or active in a significant number of Member States and the new TELCO reform will definitely change the legislative framework. So don't forget to check my previous blog post "TELCO: How the new European electronic communication code will change" to learn more about some key changes introduced by new Code.
AI – first European Ethical Charter adopted by the Council of Europe
On 3 December 2018, the European Commission for the Efficiency of Justice (CEPEJ) of the Council of Europe has adopted the first European charter setting out ethical principles relating to the use of artificial intelligence (AI) in judicial systems.
The Charter is intended for public and private stakeholders responsible for the design and deployment of artificial intelligence tools and services. It provides a framework of principles that can guide policy makers, legislators and justice professionals when they grapple with the rapid development of AI in national judicial processes that involve the processing of judicial decisions and data (machine learning or any other methods deriving from data science).
The text identifies 5 core principles to be respected in the field of AI and justice:
Principle of respect of fundamental rights: ensuring that the design and implementation of artificial intelligence tools and services are compatible with fundamental rights;
Principle of non-discrimination: specifically preventing the development or intensification of any discrimination between individuals or groups of individuals;
Principle of quality and security: with regard to the processing of judicial decisions and data, using certified sources and intangible data with models conceived in a multi-disciplinary manner, in a secure technological environment;
Principle of transparency, impartiality and fairness: making data processing methods accessible and understandable, authorising external audits;
Principle "under user control": precluding a prescriptive approach and ensuring that users are informed actors and in control of their choices.
The application of AI in the field of justice can contribute to improve the efficiency and quality and must be implemented in a responsible manner which complies with the fundamental rights. Therefore my suggestion is to carefully take into account these principles as  they could become a best practice, just like the Ann Cavoukian's 7 privacy by design principles.
If you are interested in this topic don't miss our previous posts: "AI – International Privacy Commissioners' joint declaration on artificial intelligence" and "What ethics for IoT and artificial intelligence?".
I am Tommaso Ricci, you can drop me a line @ [email protected]. Read the previous issues of LawBytes here and register to our newsletter. Also don't forget to try Prisca our GDPR chatbot described HERE 

Don't miss our weekly insights