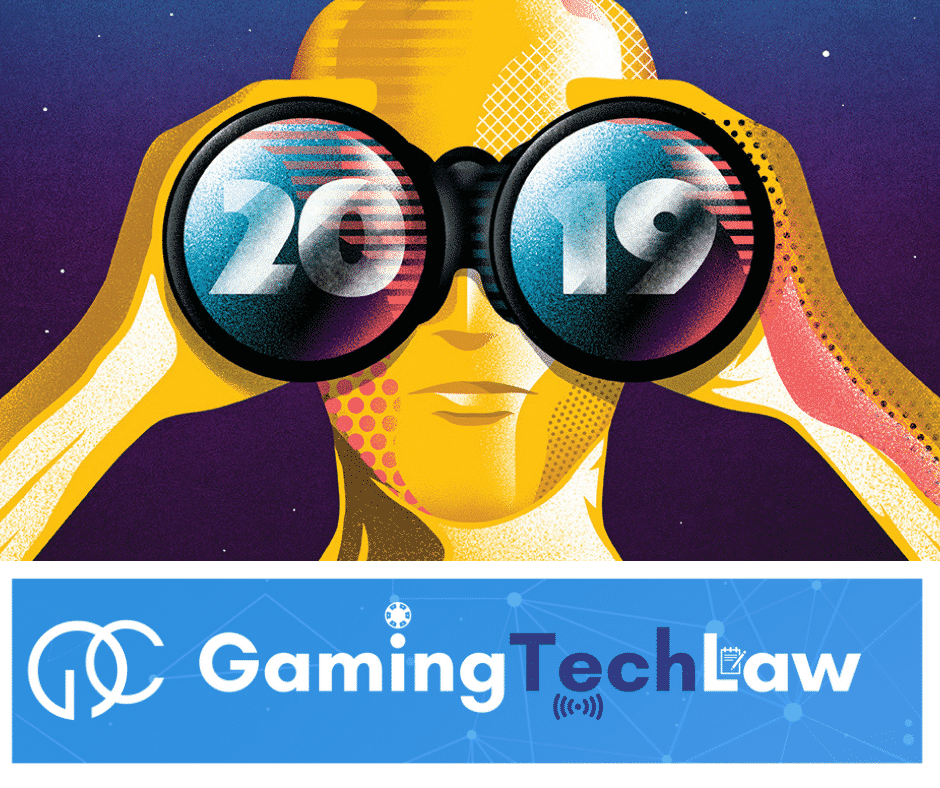 It was a busy year for the gambling sector with operators and suppliers that might be forced to reinvent, or at least considerably adjust, their business model to suit new markets, following their opening up, and new market conditions, due to recent regulatory restrictions. 
As already done during 2015, 2016, 2017 and 2018, as part of our DLA Piper Intellectual Property and Technology predictions whose full series is available HERE, below are our top 3 gambling predictions for 2019.
1. Different will matter more than bigger?
2018 saw major mergers and acquisitions in the gambling world, with the acquisitions by The Stars Group of the UK online gaming and betting operator, Sky Bet, and of Playtech of Snaitech, one of the largest Italian gaming operators, being those just the last ones of the list of major transactions of the last years.
Larger groups can leverage more efficient economies of scale, but at the same time they have more complex operational rules. They cannot allocate most of their investments on a single market, and their success in a specific market might depend on whether this is at a specific time on the top of the priorities' list of the group.
This is why new comers in the market whose strategy is determined just by the founders, or in any case by a limited group of individuals, might have in some cases a competitive advantage over larger corporations. Such advantage is given by their ability to take decisions and react to changes in market conditions more quickly and more efficiently.
This is becoming a crucial element in markets where a number of operators are offering exactly the same games, and the competition cannot end up on the mere offering of the best bonus promotions, but needs to focus on how to create engagement with players through specific features, games and initiatives.
Also, regulatory restrictions, such as those on gambling advertising, force operators to be more "creative", in order to find ways to reach players, without crossing legal boundaries. In particular, we are referring to partnerships with non-gambling companies which might include for instance video gaming companies, to a re-birth of social gaming platforms that were a sort of forgotten during the last years, and to eSports which are facing a massive growth and might become the "new poker".
It is possible that the period of the major mergers/acquisitions in the gambling industry is over and a new period where the industry will try to reinvent itself to attract new players is starting.
At DLA Piper, we are already working on such diversification with reference, for instance, to social gaming platforms (Read on the topic "Social gaming and gambling advertising, how to deal with them?"). And in parallel we are assisting video gaming publishers also on issues that might interweave with gambling, such as those around the legality of loot boxes (Read on the topic "Loot boxes reviewed in by the US FTC and in Australia").
2. Will the US be the market to watch?
One of the ground-breaking events in the gambling industry in 2018 was the decision by the US Supreme Court that the Professional and Amateur Sports Protection Act (PASPA) was unconstitutional in the case Murphy vs. NCAA, allowing any US State to legalize and regulate sports betting.
A law regulating the offering of sports betting was adopted in 8 US states with the launch of sports betting, already occurred in most of them (Read about the "New Ohio and Colorado sports betting law"). But what is interesting is that a bill on the matter is currently under review in other 15+ US states which include New York and California. Though, while for the state of New York it seems that the final approval of the sports betting law will occur soon, the scenario is more uncertain in California, which has already faced discussions on the legalization of online poker with no success for several years.
There is no doubt that the US market has major potentials, but it will be interesting to see who will lead it. Some European operators already got a license in the United States, but the regulatory landscape is considerably different from the European scenario.
In any case, with its 28 offices in the United States, DLA Piper is in a great position to assist gambling clients in their expansion in the US.
3. Will 2019 be a "litigious" year?
We don't want to wish gambling operators/suppliers to end up in disputes. But it is also true that the current political situation around gambling is not positive, with a number of countries having introduced or planning to introduce restrictions on, among others, gambling advertising (Read on the topic "Italian gambling advertising ban in place and now?") and gambling tax increases (Read on the topic "Italian gambling tax increase and its potential consequences").
Some of these measures are in contrast with local constitutions as well as EU principles, with laws that were adopted only to increase the popularity of the local government, without taking into account, for instance, the side effects in terms of illegal gambling that is likely to increase.
Some operators already took an aggressive position against such measures, challenging them before European authorities, while others are trying to establish a dialogue with governments, which unfortunately did not lead to positive outcomes so far.
Actually, since the gambling industry will need to survive and governments need it to survive too, since they require tax entries, my 2019 gambling predictions are that both gambling operators will find new ways of communicating with their customers and potential disputes will arise on what operators can and cannot do.
It is not a great scenario to have courts setting the rules, but – as it happened with the opening of the sports betting market in the US, where New Jersey had to deal with a very long fight before the recent positive outcome – it is unfortunately possible that the same scenario will happen in other countries.
You can review the full series of DLA Piper predictions for 2019 HERE. If you found this my 2019 gambling predictions interesting, share them on your favourite social media and register to our newsletter. Also don't forget to try Prisca our GDPR chatbot described HERE
Follow me on LinkedIn – Facebook Page – Twitter – Telegram – YouTube 

Don't miss our weekly insights