GamingLawPills
Revised UK gambling advertising guidance and EU Report on illegal gambling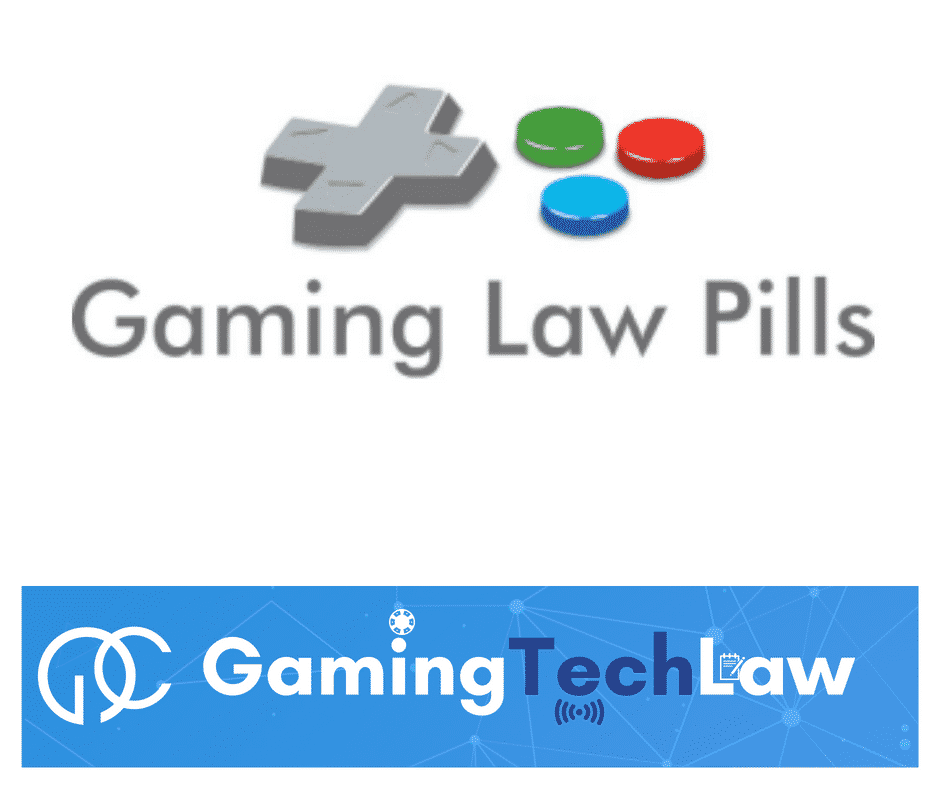 GamingLawPills No. 31 brings news on the revised guidance of gambling advertising in the UK and on the European Commission report on measures against illegal gambling.
Updated online gambling advertising guidance in the UK
The Committees of advertising practice in the UK published an updated guidance on gambling advertising highlighting the potential risks posed to young people by irresponsible gambling advertising. According to the report published by the UK Gambling Commission, the revised guidance:
builds on existing guidance resources on targeting covering all media (including social networks and other online platforms);
requires that gambling advertisements are not placed in media for minors;
prohibits targeting of groups of individuals who are likely to be under 18 based on data about their online interests and browsing behaviour;
includes an extensive list of unacceptable types of content, including certain types of animated characters, licensed characters from movies or TV and sportspeople and celebrities that are likely to be of particular appeal to children and references to youth culture; and
prohibits the use in gambling advertisements of sportspersons, celebrities or other characters who are or appear to be under 25.
Video games are also being subjected to the Advertising Standard Authority's standards and video game developers are obliged to stop irresponsible gambling. According to the supervisory authority, real-money gambling advertisements will be banned from gambling-like games that are popular with children. Elsewhere, gambling companies will have to ensure that advertisements appearing in video games do not contain imagery that targets kids.
The guidance will take effect from 1 April 2019. From that date, the Advertising Standards Authority (ASA) will begin to consider complaints under the guidance.
European Commission report to tackle illegal gambling
The European Commission drafted a report aimed at evaluating the regulatory tools for enforcing online gambling rules and channelling demand towards controlled offers. The Commission examined the steps taken to stop unauthorised gambling offerings from reaching consumers from different perspective and in particular:
Website blocking;
Advertising blocking;
Payment blocking;
Administrative & criminal sanctions.
The main purpose of the report is to show to legislators and regulators relevant and reliable data from all jurisdictions essential to understanding the current situation, determining priorities and targets, monitoring progress and optimising the enforcement strategy over time.
Regarding the content of the report we highlight that:
only seven EU member states have implemented payment blocking systems in the context of illegal gambling sites and the payment entities against which blocking orders can be directed varies notably among countries;
only three states – Estonia, France and Norway – currently target cryptocurrencies in their fight against online gambling payments. This is remarkable since all EU member states will have to include cryptocurrency wallet providers in their anti-money laundering (AML) protocols once the Fifth AML Directive takes effect on January 1, 2020;
2/3 of EU/EEA states regulate gambling advertisements at the government level, while 25% require prior review of gambling promos; and
each EEA jurisdiction has its own specific policy objectives and legal frameworks in the area of gambling differ between the EU/EEA Member States in the size and characteristics of their online gambling markets. Such differences may derive by various factors, such as traditional attitudes towards gambling or the degree of adoption of digital technologies among the population.

Don't miss our weekly insights