LawBytes
EU Commission GDPR statistics and AI Privacy Guidelines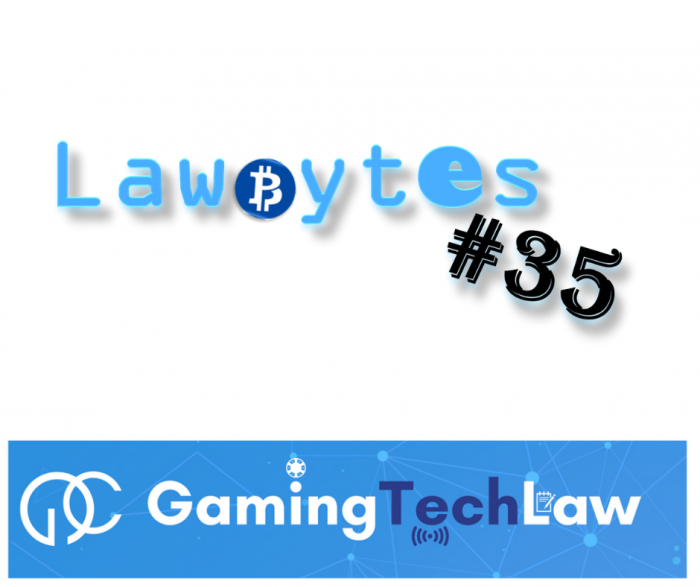 LawBytes #35 deals this week with the new GDPR adoption statistics published by the EU Commission and the New Guidelines on Artificial Intelligence (AI) from the Council of Europe.
Privacy – EU Commission infographic reveals the impact of the GDPR wave
Almost 10 months have passed since the GDPR day of 25 May 2018 (entry into force of Privacy Regulation) and the EU Commission recently published an interesting infographic providing statistical information regarding compliance, enforcement and awareness of the new GDPR rules.
Remarkably since 25 May 2018, European Data Protection Authorities received:
> 95,180 complaints (4,704 in Italy)
> 41,502 databreach notifications (630 in Italy)
Interestingly, most complaints concerned:
telemarketing,
promotional e-mails,
video-surveillance (CCTV).
The Commission also reported that:
 255 investigations have been initiated by the National DPAs in the context of EU cross-border processing activities;
23 Member States have adapted their national legislation to the GDPR while five are still in the process of doing so;
in May 2018, GDPR was searched more often on Google than Beyoncé and Kim Kardashian (this is probably not extremely relevant).
Considering that the upcoming EU ePrivacy regulation has a broader scope than GDPR, since it will apply to all kind of data and not only personal information, it would be interesting to see what the impact of this new Regulation might be.
If you are interested in this topic don't miss our previous posts: "ePrivacy regulation latest version gets harder" and "59K data breach notifications in the EU since introduction of GDPR reveal major issues".
Artificial Intelligence – New Privacy Guidelines by the Council of Europe on AI
At the beginning of January 2018, the Council of Europe adopted a new report on Artificial Intelligence and Data Protection which describes the critical issues and challenges that the AI ​​poses with respect to the use of data.
The report explores the possible remedies for the development of AI applications that are in line with the protection of human rights and fundamental freedoms, providing practical solutions for operators and developers.
Based on this report, the Council of Europe adopted the first international guidelines on Artificial Intelligence and data protection.
The guidelines aim at assisting policy makers, AI developers, manufacturers and service providers in ensuring that AI applications do not undermine the right to privacy.
I believe any innovation in the field of AI should pay close attention to avoiding and mitigating the potential risks of processing of personal data, and should allow meaningful control by data subjects over the data processing and its effects. I personally share the EU Vice-President for Digital Single Market opinion: "AI can bring major benefits to our societies, (…) but for people to accept and use AI-based systems, they need to trust them, know that their privacy is respected, that decisions are not biased.".
If you are interested in this topic don't miss our previous posts: "Can only AI successfully regulate Artificial Intelligence?" and "International Privacy Commissioners' joint declaration on artificial intelligence".

Don't miss our weekly insights