LawBytes
Opportunities and legal challenges of data monetization
This is the first episode of LawBytes data monetization special edition on big data and their exploitation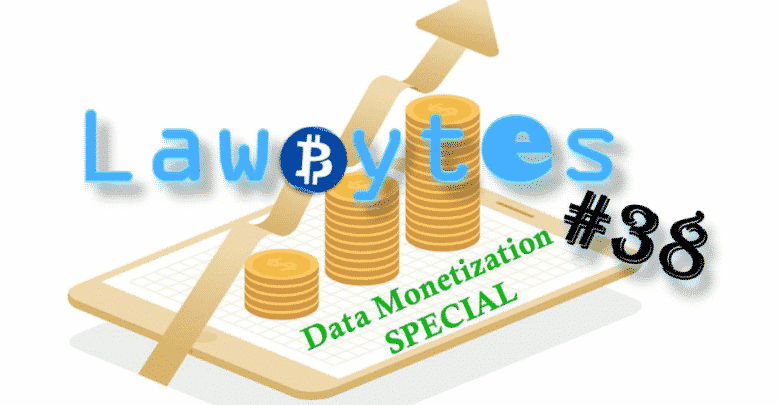 Big data is the oil of the future, but there are considerable legal challenges in a data monetization strategy that could vanish all efforts, if not adequately considered.
LawBytes #38 presents the first article of the data monetization special edition, a series of articles containing a practical in-depth study on legal issues, tools, and strategies to exploit information and create value from big data.
Data monetization, sitting on a treasure
Data are a precious asset for companies, a resource which can be exploited to obtain economic and competitive advantages. Companies – sometimes without even noticing it – have collected for years an enormous amount of information of various kinds and have accumulated a real treasure of "new oil", full of value ready to be unleashed. Most companies have access to an array of data on their supply chains, operations, strategic partners, customers, and competitors. But a large portion of them is leaving money on the table. Indeed, according to a new benchmark from the Melbourne Business School, only one out of 12 companies is monetizing data to its fullest extent.
Why data are so valuable
According to the European Data Market Study sponsored by the EU Commission, the value of the EU data economy was already more than € 285 billion in 2015, representing over 1.94% of the EU GDP and it is expected an increase to more than € 739 billion by 2020, representing 4% of the overall EU GDP.
The reason for such a massive value lies in their non-consumable nature and in the ability to continually gain value whenever they are reused or enriched for different purposes. Data is a non-rivalrous resource: it is possible for the same data to support the creation of several new products, services or methods of production allowing any company to engage with the same data in different data-sharing arrangements with other companies. This way, the value resulting from the data can be exploited to the maximum.
Opportunities and legal challenges of data monetization
There are two primary paths to data monetization. The first is internal and focuses on leveraging data to improve a company's operations, productivity, and products and services, and also enable ongoing, personalized dialogs with customers. The second path is external and involves creating new revenue streams by making data available to customers and partners.
data monetization is defined as
the ability to transform data into information and information into value generating measurable economic benefits
and at the moment has not yet had the expected disruptive impact. Several factors fundamentally linked to the possibility and convenience of sharing and re-using data are behind such delay.
One of the significant issues that companies are concerned about is losing control of their data once they are shared or – even worse – to face negative consequences after the data dissemination.
Disincentives depend on two factors:
First, there is the generally shared fear of losing the economic exploitation rights over collected data, jeopardizing the significant investments made to obtain, organize, and store them. Data represent an asset for companies whose commercial value derives from the possibility of extracting useful information to guide strategic choices (e.g., detection of consumer preferences, inefficient productions processes, markets orientation, etc..). For this reason it is vital for companies to protect the data collected, to maximize productivity in economic terms; and
secondly, the disclosure could reveal weaknesses in the data collection methods and poor data quality, causing a decrease in their commercial value.
Therefore, to unlock the economic potential data, it is necessary to understand which legal instruments, what procedures and what protection rights are currently available to enable the value-adding flow of ideas and information, thus encouraging the production and dissemination of new intellectual creations and data collections while safeguarding the efforts and competitive advantage of data-collecting companies.
Don't miss the next episode of LawBytes Data Monetization special, we will explore the risks arising in data transfers and the available legal protection measures.
If you are interested in this topic, you can read our previous posts: "EU blockchain resolution and a new regulation on data ‍flow" and "Top 5 takeaways on digital transformation".

Don't miss our weekly insights