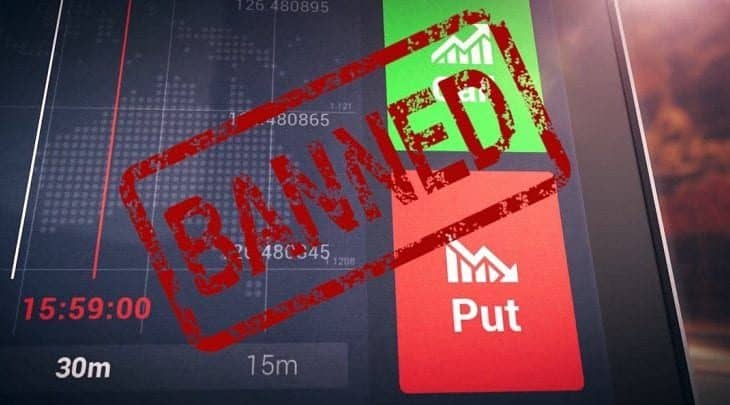 A decision from the authority of monitoring on financial markets, Consob, prescribes a broad prohibition to run binary options in Italy.
The market of binary options and its interception with the gambling sector has been flourishing during the last years. However, they have always been under the radar of regulators of financial markets. And indeed, one of the main topics of discussion was whether they could be offered under a gambling license.
In Italy, binary options do not fall under the games included in the scope of the gambling license held by online licensed operators. But the issue was whether they could be requalified as a sort of betting and as such fall under the existing license.
The stringent position of Consob on binary options
The growth of the binary options market required Consob, the Italian authority in charge of monitoring the financial markets, to regulate it. In a recent decision, Consob emphasized the risks associated with the offering of binary options. Despite the measures previously adopted also by European authorities, the availability on the market of such instruments is increasing, up to the point that now Consob decided to ban them expressly.
What are binary options under Italian law?
According to above-mentioned Consob decision, binary options are
any derivative with payment in cash where a cash settlement depends on whether or not one or more specific events related to the price, level or value of the underlying occur prior to the expiry of the derivative e.g., by the maturity date of the derivative, the underlying has reached a specific price ("the price of exercise" or "strike price").
And the prohibition above applies to all the different variations of binary options, including those named as "all or nothing", "up or down", and "one touch". There are exceptions to the ban that apply to those financial instruments that are less risky and more transparent.
What activities on binary options are prohibited in Italy?
Interestingly, the Consob decision prohibits both
the "commercialization, distribution or sale of binary options in Italy or from Italy to customers" and
"to participate, knowingly and intentionally, in activities the purpose or effect of which is to circumvent" the ban on the sale of binary options.
The ban mentioned above also seems to limit the possibility to requalify binary options as a gambling product that can be covered by an online gaming license. Unless the offering is substantially changed, it appears that the risk is of challenges from both the financial institution and gambling regulators. Therefore online gambling operators shall substantially change their product in order to render it acceptable by regulators.

Don't miss our weekly insights