Event
Come preparare la propria azienda alla Digital Revolution
Opportunità, obblighi e rischi dell'intelligenza artificiale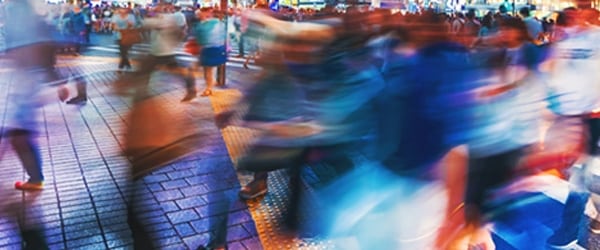 Le imprese sono pronte alla Digital Revolution e all'AI? Ne parliamo con capi degli uffici legali di primarie aziende e top manager il 4 dicembre 2019 da DLA Piper nel corso della presentazione del libro scritto dallo studio sull'argomento.
Il rapido processo di trasformazione digitale che sta investendo a vario titolo le aziende comporta, accanto a criticità di ordine organizzativo – strutturale, anche nuove e importante problematiche legali. Come prepararsi a questa incalzante Digital Revolution? Perché l'intelligenza artificiale è già e sarà sempre più una componente essenziale del business delle aziende operanti in qualsiasi settore? Quali misure occorre adottare per non farsi trovare impreparati?
Queste e altre tematiche saranno oggetto di discussione con legali di impresa, top manager di imprese e rappresentanti delle istituzioni, che stanno regolando la materia, il 4 dicembre p.v. presso gli uffici di DLA Piper, in collaborazione con UGI – Unione Giuristi per l'Impresa, Wolters Kluwer Italia e IoTItaly. Nel corso dell'evento sarà presentato anche il volume: "Come preparare la propria azienda alla Digital Revolution" (edizioni Wolters Kluwer Italia) curato dal dipartimento di Intellectual Property and Technology dello Studio Legale DLA Piper.
Data e location:
Mercoledì, 4 dicembre
Registrazione dalle ore 09:00
Incontro dalle ore 09:30 – 11:30
Auditorium DLA Piper
Via della Posta 7
20123
Milan
Italy
Agenda
9:30 – Saluti di apertura e obiettivo dell'evento
Gualtiero Dragotti – Partner e Location Head del dipartimento di Intellectual Property and Technology di DLA Piper
Giulio Coraggio – Partner e Capo del Settore Technology di DLA Piper, socio fondatore di IoTItaly
9:45 – 10:30 – Le sfide legali della digital revolution
Panelist:
Silvio Cavallo, General Counsel di Pillarstone, socio UGI
Vanessa Giusti, General Counsel di Generali Shared Services
Gabriele Mazzini, Legal and Policy Officer, Directorate-General for Communications Networks, Content and Technology (DG Connect), Commissione europea
Tania Orrù, DPO e Senior Legal Manager di Brunello Cucinelli, socio UGI
Moderatori: Roberto Valenti e Alessandro Ferrari, Partner del dipartimento di Intellectual Property and Technology di DLA Piper
10:30 – 11:20 – Le imprese operanti in Italia sono pronte alla digital revolution?
Panelist:
Stefano Galli, Partner di Sprint Reply
Luisella Giani, EMEA Industry Strategy Director di Oracle
Fabio Moioli, Head of Consulting & Services di Microsoft Italia
Antonella Loporchio, VP Product & Segment Marketing di Wolters Kluwer Italia
Luca Sacchi, Head of Strategic Innovation di Piaggio
Moderatore: Giulio Coraggio – Partner e Capo del Settore Technology di DLA Piper, socio fondatore di IoTItaly
11:20 – Closing Remarks
Gualtiero Dragotti – Partner e Location Head del dipartimento di Intellectual Property and Technology di DLA Piper
I posti sono limitati. Per informazioni: [email protected]

Don't miss our weekly insights