GamingLawPills
Content and age verification requirements on video game platforms in Italy
Regulatory framework for the protection of minors in video games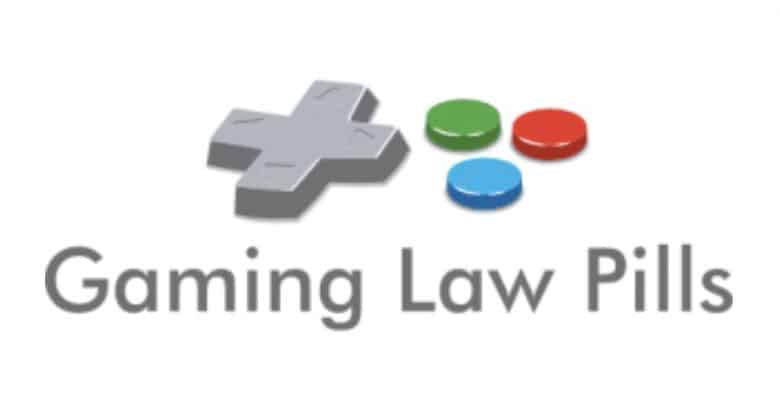 Age verification systems are becoming paramount for video game platforms following the recent regulatory changes and positions of authorities in Italy.
It is quite normal for kids to play video games, including computer and mobile varieties.  But, technical developments in recent years have changed the use of media and the functionalities of video game platforms.  In particular, digital media options for children and adolescents have multiplied.  It is worth mentioning the monetization through loot boxes, esports tournaments, and the on-demand services for video games that pose challenges for youth protection.
As inevitable as this trend seems, online video gaming has become prevalent throughout the world and is now undergoing review for legalization in markets worldwide.  Hence, basic concerns from legislators focus on how to control age-verification in an increasingly diverse and complex digital world.
Age verification in video game platforms as a regulatory requirement in Italy
Age verification is no longer just about child protection, it's becoming a regulatory requirement.  The Italian civil code provides that contracts entered by minors of 18 years of age can be canceled, and this would include also the terms and conditions of a video gaming platform.
Likewise, the provisions of the Italian privacy code integrating the GDPR prescribe that the privacy consent of minors of fourteen years of age can be exercised only by the holder of the parental responsibility.
The Audiovisual Media Services Directive (EU) 2010/13 (AVMSD) contains specific rules to protect minors from inappropriate on-demand media audiovisual services.  Member States should ensure that video-sharing platforms put in place measures to:
protect minors from harmful content (which may impair the physical, mental or moral development) access to which would have to be restricted; and
protect the general public from incitement to violence or hatred and content constituting criminal offenses (public provocation to commit terrorist offenses, child pornography, and racism or xenophobia).
National authorities (mainly independent media regulatory bodies) will verify that platforms have adopted appropriate measures, which could include:
revising and enforcing terms and conditions;
having appropriate flagging, reporting, and declaring functionalities;
implementing age verification or rating and control systems.
Some of these measures may indeed improve the transparency, accountability, and fairness of online platforms when dealing with online content.
The position of Italian authorities on content regulation for video game providers
The Italian communications and media authority ("AGCOM"), provides operators with rules governing the Italian video game and Internet content age rating system.  The regulations prescribe for both Internet contents and video games theme descriptors of the types of contents that might affect minors.  This circumstance is an element relevant for the assignment of the correct age classes identified through different signs whose display rules change depending on the classification.
Most European countries (including Italy) adhere to the Pan European Game Information (PEGI) standard, while in the United States, Canada, and Mexico, the Entertainment Software Rating Board (ESRB) sets the restrictions.  On the contrary, some other countries such as Germany, Russia, Australia use a variety of classification systems.
The AGCOM regulations on the Italian video game and Internet content age rating system are based on the self-certification rule.  Operators need to be able to provide evidence of the proper performance of the required activities. You can read more on the topic in this article "How the new Italian video game and Internet content age rating system works".
Age-verification in video games
Regulatory authorities in many countries (including Italy) are addressing age verification issues in video games intensively and acting quickly.  Regulations and enforcement around age-restricted commerce are not always simple and are continuously changing to keep up with technology advancements.  This happens because users (especially in the case of minors) are not keen to provide their legal age when the video game platform would prevent them from certain functionalities (such as participating in online tournaments and/or access to in-game purchases).
In this regard, it is crucial for service and content providers to have a reliable age verification process in place to guarantee that underage users are not using age-restricted content in online gaming, such as the purchase of randomized items without parental consent. Video game platform providers must take appropriate measures to ensure that minors cannot access content that is unsuitable for them.  Such measures must include at least the establishment and operation of an age verification system and the provision of a parental control system.
This aspect was crucial in the dispute that involved major video game providers on transparency obligations with reference to loot boxes and in-game purchases.  You can read on the topic here ("New transparency standards for loot boxes in video games agreed with Italian authorities"), and the outcome of the dispute could have been different if the investigated platforms did not have an age-verification system in place.
Key elements to take into consideration
Regulatory requirements with respect to age-restricted products and services which may apply to video game platform providers share the common objective of protecting the health, safety, and wellbeing of young people.
Compliance with the applicable content regulations and a functional and robust age verification system can help video game platform providers to establish a fast-growing user base.  At the same time, a scrutinized registration process can ensure that only players who are above the legal age can purchase and/or access adult content.  Hence, problematic legal issues involving minors can be avoided at the registration phase, saving time, money, and user experience. Furthermore, demonstrations of proper compliance and due diligence can enormously boost a company's reputation in the eyes of both the public and regulators.
The risk of non-compliance can be massive for the business of a video game platform as evidenced by the recent events where the operations of a major social media in Italy were blocked until they were able to implement a reliable age verification system.

Don't miss our weekly insights