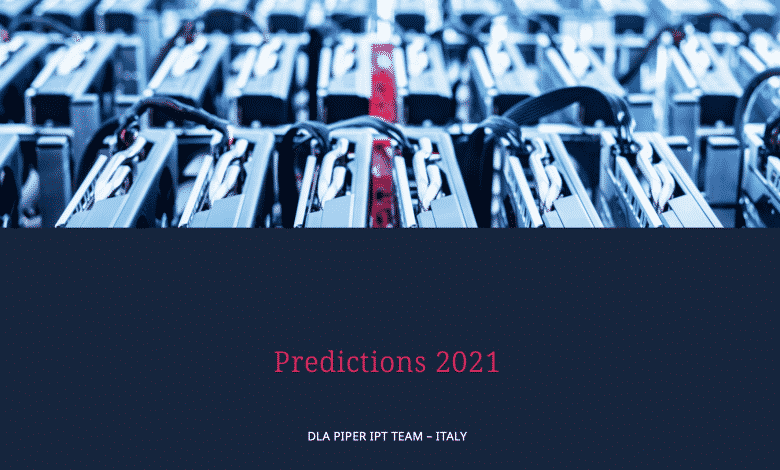 As part of the DLA Piper IPT Predictions for 2021, we analyze in this article our predictions on the main legal challenges in the Gaming and Gambling sector.
The COVID-19 pandemic has had a significant impact on the gaming and gambling industry. Unlike data reported by other markets, according to 62.5% of respondents, COVID-19 led to an increase in revenues in the gaming and gambling sectors. The video games and esports industry has seen significant success. Even before the pandemic, esports proliferated as entertainment, but the lockdown accelerated the growth. Simultaneously, the closure of brick and mortar casinos, betting shops, and gambling venues (i.e. gambling lounges, bingo halls, horse racing betting shops) led to a steady increase in revenues for the online gambling sector.
In this scenario, it is not surprising that 50% of respondents are calling for regulatory intervention to support the sector, which in the video gaming sector might translate to more transparent rules for esports that still operate in a grey area. At the same time, recognition as a sport would trigger the applicability of an international framework of rules to boost investments for growth. On the contrary, regulatory intervention in the gambling sector would result in removing unjustified restrictions like the Italian gambling advertising ban that leads to losses for the sports sector and does not benefit consumers in terms of reduced gambling addiction.
At the same time, gaming and technology have evolved in giant leaps in recent times. The technology is improving, bringing higher resolutions, better fields of view, and virtual characters have the potential for more depth, adding realism when interacting with players. New product development is the area that is most affected by technology and digital transformation, according to 37.5% of the respondents against 19% of average respondents. And, according to most respondents, such a product development appears to be mainly driven by artificial intelligence and machine learning, which allow companies to offer more suitable products for the audience and limit the risk of fraud, but at the same time reveal data protection compliance issues that are – from our point of view – sometimes overlooked in the industry. This situation may depend on the lack of significant GDPR fines against gaming companies so far, but given the type of sensitive data processed by the industry, the risk of fines is high and cannot be underestimated.
Identifying the right balance between innovation and compliance appears to arise as a pivotal dilemma from our survey responses on the gaming and gambling sectors. According to most respondents, the pace of technological development is the primary threat to their business. Companies need to remain competitive, increasing the level of engagement of their players, but this requires an in-depth analysis of their behavior to predict their preferences and the upcoming trends and at the same time a review of monetization strategies to avoid becoming excessively invasive.
For instance, esports opened new revenue streams with events tickets and merchandising and advertising revenues, broadcasting fees, and increased in-game revenues. They represent an opportunity for video game publishers, event organizers, esports teams, and gambling companies that are
steering some of their investments towards the sector to diversify their sources of revenues and catch a new generation of adult players' attention. But, as previously mentioned, according to the respondents to our survey, such a shift must be supported by a regulatory intervention to grant more confidence to investors in the regulatory environment.
Compared to average data, our survey findings can be explained only in the sense that the gaming and gambling industry has already experienced a significant migration from offline to online, and we expect this shift to increase further in 2021. In response to the closure of many gambling establishments, several operators have gone digital. The question is whether online players will go back to offline activities after the pandemic or if they can be officially considered newly acquired players. To avoid the trend of the last few months being exceptional, gaming companies need to invest considerably in their dual channel strategy to increase the level of synergy and make their business more resilient.
The most confident predictions that we can make for 2021 are that gaming
as a whole (including esports) will no longer appear ancillary to sports. Operators, publishers, and event organizers gained enough input from 2020 to better focus their investments and make them more successful in the long term.
You can read the predictions 2021 on the Gaming and Gaming sector together with our other predictions HERE.

Don't miss our weekly insights